This Week in Sport: 5th September − 11th September 2022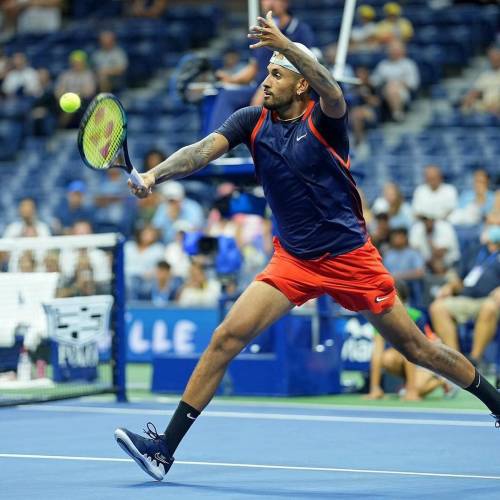 The first full week of September is shaping up to be incredibly exciting for sports fans. On Monday, action at the US Open continues as the world's best players battle it out hoping to reach the finals. The following day Paris Saint-Germain go head-to-head with Juventus in an hotly anticipated Champions league matchup. On Wednesday, the Diamond League reaches it's climax as athletes battle it out for glory in Zurich.
On Thursday on the other side of the Atlantic the Buffalo Bills travel West to take on the Los Angeles Rams in the opening game of the NFL season. The next day, the Rugby World Cup Sevens begins in Cape Town, with tight competition expected in both the men's and women's competitions.
There is no shortage of exciting sport taking place at the weekend either. On Saturday, the Premier League continues with Manchester City taking on Tottenham Hotspur at the Etihad. Finally, on Sunday, England and South Africa go up against one another in the third and final Test between the two cricketing rivals.
Monday 5th September 3PM GMT/11AM Local Time
USTA Billie Jean King International Tennis Center, New York
The US Open continues this week, with round of 16 action in the men's and women's singles and doubles. In a shock upset, Nick Kyrgios knocked out Daniil Medvedev and in doing so he has blown the men's singles draw wide open. Who will lift the trophies at the end of the week?
Official Website: US Open
News: Sky Sports
Videos: YouTube
Tuesday 6th September 7PM GMT/9PM Local Time
Parc des Princes, Paris
Paris Saint-Germain will play host to Juventus in one of the most highly anticipated games of the Champions League group stage. Both teams will be desperate to get their campaigns off to a strong start and win their first Group H game.
Official Website: UEFA
Statistics: Sky Sports
Fantasy: UEFA Fantasy
Athletics: Diamond League Switzerland Final
Wednesday 7th September 4:55PM GMT/6:55PM Local Time
Stadion Letzigrund, Zurich
The Diamond League final will see athletes from around the world travel to Zurich to compete in one of the biggest events of the year for track and field athletes. 25,000 visitors will help provide a stunning and atmospheric backdrop for athletes in this the climax of the Diamond League season.
Official Website: Diamond League
Videos: YouTube
News: World Athletics
NFL: Los Angeles Rams v Buffalo Bills
Thursday 8th September 12:20AM (9th) GMT/ 5:20PM Local Time
SoFi Stadium, Inglewood
The Buffalo Bills will travel west across the US to SoFi Stadium to take on the Los Angeles Rams in the opening game of the NFL season. Widely considered to be two of the strongest teams in the league, fans of both teams will be hoping that this game serves as a Super Bowl preview.
Official Website: NFL
Tickets: Vivid Seats
News: Sky Sports
Friday 9th September 6:45AM GMT/8:45AM Local Time
Cape Town Stadium, Cape Town
24 men's and 16 women's rugby sevens teams will head to Cape Town for the 2022 Rugby World Cup Sevens. The tournament, held every 4 years, has recently been dominated by New Zealand, but can the home crowd support lead South Africa to their first win in either competition?
Official Website: Rugby World Cup Sevens
News: World Rugby
Tickets: Ticketmaster
Premier League: Manchester City v Tottenham Hotspur
Saturday 10th September 4:30PM GMT/5:30PM Local Time
City of Manchester Stadium, Manchester
**THE MATCH BETWEEN MANCHESTER CITY AND TOTTENHAM HOTSPUR HAS BEEN POSTPONED DUE TO THE TRAGIC DEATH OF HER MAJESTY QUEEN ELIZABETH II**
With both Manchester City and Tottenham Hotspur sat near the top of the table with 4 wins and 2 draws, this matchup is not one to miss. Can the defending champions recover from their draw against Aston Villa?
Official Website: Premier League
Videos: YouTube
Fantasy: Fantasy Premier League
Cricket: England v South Africa - 3rd Test, Day 4
Sunday 11th September 10AM GMT/11AM Local Time
The Oval, London
Sunday will mark the 4th day of the 3rd and final Test between England and South Africa. South Africa dominated the first Test winning by an innings and 12 runs, while England took an emphatic win in the second by an innings and 85 runs. It really is anyone's guess as to who will clinch victory in this deciding match.
Match Centre: ECB
Statistics: ESPN Cricinfo
Videos: ECB
Photo by: Nick Kyrgios
Written and information correct on 4th September 2022 at 10pm GMT
Use the full Fixture Calendar website to explore all the world's sporting events.