The final full week of November sets up to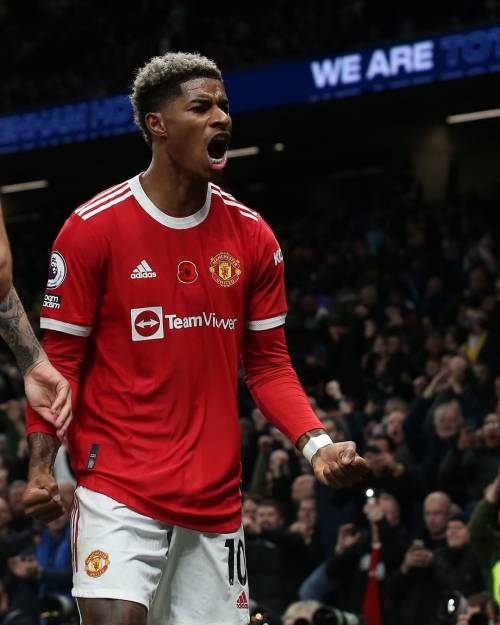 be an exciting prospect for sports fans. On Monday, in the NFL, the Tampa Bay Buccaneers play host to the New York Giants in an important game for both teams. The following day marks the start of the UK Snooker Championships, which take place in York. On Wednesday two European football heavyweights go head-to-head in the Champions League, as Manchester City take on Paris Saint-Germain.
Thursday sees the start of the Davis Cup, where 18 nations will battle it out in the hope that they are the ones lifting the trophy at the end of the competition. The next day India host New Zealand in the first test game of their tour of India.
At the weekend, the Phoenix Suns travel to Brooklyn to face the Nets in the NBA. Finally, the last day of the week sees an important Premier League battle between Chelsea and Manchester City.
NFL: Tampa Bay Buccaneers v New York Giants
Monday 22nd November 1:15AM (23rd) GMT/8:15PM Local Time
Raymond James Stadium, Tampa
Top of the NFC South Division, the Buccaneers will be keen to regain their early season form after two successive losses. However, their opposition, the New York Giants will also be desperate for a win as they try to build on their win against the Las Vegas Raiders last week.
Official site: NFL
Blog: Bucs Nation
Blog: Big Blue View
Fantasy: NFL Fantasy
Viewing: Game Pass
Merchandise: NFL Shop
Tuesday 23rd November 2:30PM GMT/2:30PM Local Time
York Barbican, York
Tuesday marks the start of the UK Snooker Championship. The event takes place over two weeks and offers a prize purse of over £1m. Can Neil Robertson defend his title, or will another player lift the title later next week?
Official Site: World Snooker Tour
News: Metro
Video: Matchroom.live
News: Racing Post
Podcast: Snooker Scene Podcast
News: Sporting Life
Wednesday 24th November 8PM GMT/8PM Local Time
City of Manchester Stadium, Manchester
With Man City and PSG sat first and second in Group A respectively, this match shapes up to be an exciting 90 minutes of football for fans of both sides. The home team will be keen to forget their 2-0 loss against the Paris based team earlier in the competition.
Official site: UEFA
Blog: PSG Talk
Blog: Bitter and Blue
Games: UEFA
Podcast: Official UEFA Champions League Podcast
Videos: YouTube
Thursday 25th November 3PM GMT/4PM Local Time
Madrid Arena, Madrid
The battle for the Davis Cup title begins on Thursday, with 18 nations fighting for glory in the biggest team event in men's tennis. Spain will be looking to defend their 2019 title in front of an undoubtedly supportive Spanish crowd.
Official Site: Davis Cup
News: Tennis Tour Talk
Podcast: The Tennis Podcast
Blog: Universal Tennis
News: Eurosport
Video: Davis Cup
Cricket: India v New Zealand (1st Test) Day 2
Friday 26th November 4AM GMT/9:30AM Local Time
Green Park Stadium, Kanpur
New Zealand take on India in the first game of a two match test series. The visitors last met India in the World Test Championship final, where they took the win by 8 wickets. The home side will be keen to avenge that loss with a win in this short series.
News: ESPN CricInfo
Merchandise: New Zealand
Merchandise: India
News: India.com
Stats: ESPN Cricinfo
News: CricBuzz
NBA: Brooklyn Nets v Phoenix Suns
Saturday 27th November 0:30AM (28th) GMT/7:30PM Local Time
Barclays Center, New York
With the Nets and Suns both sitting 2nd in their respective conferences, this game is an exciting prospect for NBA fans. Both teams will be desperate for a win to boost them further towards the top spot in their conferences.
Official site: NBA
Merchandise: NBA Store
Viewing: NBA TV
Fantasy: Yahoo NBA Fantasy
Blog: Nets Daily
Blog: Bright Side of the Sun
Sunday 28th November 4:30PM GMT/4:30PM Local Time
Stamford Bridge, London
Manchester United travel to London this weekend, where they will take on top of the table Chelsea. It will be the first Premier League game for the Manchester based outfit since they sacked their manager Ole Gunnar Solskjær, and a win will be important for the team as they look to recover from a disappointing start to the season.
Merchandise: Chelsea
Merchandise: Manchester United
News: BBC Sport
Statistics: Premier League
Fantasy: Fantasy Premier League
Videos: Premier League
Photo by: Manchester United
Written and information correct on 21st November 2021 at 10pm GMT
Use the full Fixture Calendar website to explore all the world's sporting events.