This Week in Sport: 22nd August − 28th August 2022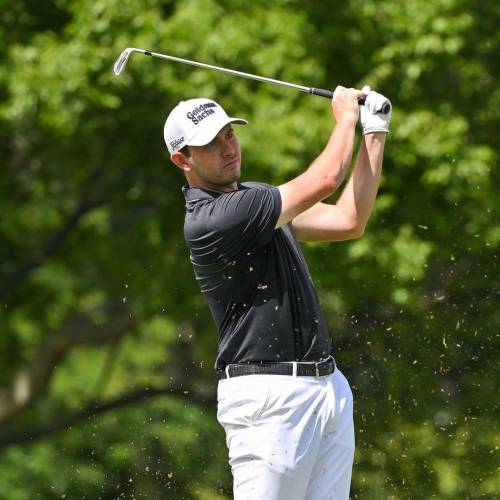 The final full week of August is shaping up to be an exciting one for sports fans. On Monday, Liverpool travel to Manchester United for one of the most hotly anticipated Premier League matchups of the year. The following day, in Spain, teams and riders will take on a tricky 152.5 km mountain stage as they continue their quest for the Vuelta a España title. Wednesday will see PSV Eindhoven play host to Rangers with both teams needing a win to seal their spot in the Champions League group stages.
Later in the week on Thursday, the PGA Tour reaches it climax as players battle it out at the famous East Lake in the hope that they will take the win at the Tour Championship and with it take home the FedEx Cup. Across the Atlantic, on Friday, fans will be treated to a top of the table Super League clash between Wigan Warriors and St Helens.
There is no shortage of exciting sport taking place this weekend either. On Saturday Australia play host to South Africa in what is sure to be a riveting Rugby Championship match. Finally on Sunday, India go head-to-head with Pakistan in the Asia Cup, a match that is considered one of the biggest in all of sport.
Monday 22nd August 7PM GMT/8PM Local Time
Old Trafford, Manchester
Liverpool will make the short trip east on Monday night to take on Manchester United. Neither team have had the start to the season they would have liked, with Jürgen Klopp's side drawing their first two games and Manchester United losing both of their opening games. Who will take the win at Old Trafford?
Official Website: Premier League
News: Sky Sports
News: BBC
Cycling: Vuelta a España - Stage 4
Tuesday 23rd August 12PM GMT/2PM Local Time
Madrid, Spain
After a well earned rest day, stage 4 of the Vuelta a España will see riders take on a 152.5 km mountain stage between Vitoria-Gasteiz and Laguardia. Riders from the Jumbo-Visma team dominate the leaderboard, taking all of the top 6 spots, however, the chasing pack will be hungry to catch the leaders.
Official Site: La Vuelta
News: Cycling News
Videos: YouTube
Wednesday 24th August 7PM GMT/9PM Local Time
Philips Stadion, Eindhoven
When Rangers take to the field on Wednesday they will be hoping to secure a spot in the UEFA Champions League group stages for the first time in 12 seasons. Eindhoven are no strangers to the Champions League, having last reached the group stages during the 2018/19 season and will be tough to beat.
Official Site: UEFA
News: Sky Sports
Statistics: UEFA
Thursday 25th August 10AM GMT/6AM Local Time
East Lake Golf Course, Atlanta
The Tour Championship is the highlight of the PGA Tour season and will see the top 30 players in the FedEx Cup standings go head-to-head. The leader heading to East Lake will start 10 under par with the chasing pack teeing off anywhere between -8 and level par. Who will will the $18m prize purse?
Official Site: PGA Tour
Tickets: Ticketmaster
News: Sky News
Super League: Wigan Warriors v St Helens
Friday 26th August 7PM GMT/8PM Local Time
DW Stadium, Wigan
Fans will not want to miss a second of this top of the Super League table clash between Wigan Warriors and St Helens. The teams are sat 1st and 2nd in the table respectively and as the season starts to wind up towards its finale this game will be a good sighter for both teams.
Official Site: Super League
Fantasy: Fantasy Super League
Match Preview: Sky Sports
Saturday 27th August 5:30AM GMT/3PM Local Time
Adelaide Oval, North Adelaide
The Rugby Championship continues on Saturday, as South Africa travel to Australia to take on the Wallabies at the Adelaide Oval. The competition is tight with all teams sat on one win and one loss. Who will win this battle of rugby union heavyweights?
Official Site: Super Rugby
News: ESPN
Tickets: Ticketek
Sunday 28th August 2PM GMT/6PM Local Time
Dubai International Stadium, Dubai
The 2022 Asia Cup is the 15th Edition of the tournament, with 6 teams competing in T20 matches against one another. The matchup between India and Pakistan is one of the biggest sporting events of the year and there is no doubt that the Dubai International Stadium will be packed full of supporters for both teams.
Match Info: ESPN Cricinfo
News: ICC Cricket
Videos: Cricbuzz
Photo by: Patrick Cantlay
Written and information correct on 21st August 2022 at 10pm GMT
Use the full Fixture Calendar website to explore all the world's sporting events.