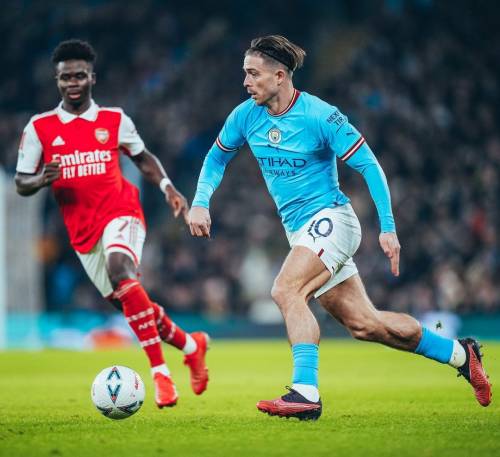 After a thrilling end to the NFL season, the top picks for sport this week turn to the cricket and footballing worlds. In the Premier League, Monday sees a Merseyside matchup between Liverpool and Everton, and Wednesday sees a top of the league clash between Arsenal and Manchester City. On Tuesday, Paris St Germain meet Bayern Munich in the return of the UEFA Champions League.
On Thursday, the England cricket team take on New Zealand in their first Test match of a two Test series and Friday sees Australia face India in the second Test match of their series. The Women's T20 World Cup continues on Saturday with England playing India, and on Sunday, the top Men's Slalom skiers assemble in Courchevel for the Slalom competition.
Monday 13th February 8:00PM GMT/8:00PM Local Time
Anfield, Liverpool
In this Merseyside derby, Everton head to Anfield to play Liverpool. Their first encounter of the 2022/23 season ended in a 0-0 draw, but with Everton dancing around the relegation zone, and Liverpool sitting much lower in the league than previous seasons, both teams know that this is a vital game to win.
Tuesday 14th February 8:00PM GMT/9:00PM Local Time
Parc des Princes, Paris
This is the first leg of the Round of 16 match in the UEFA Champions League between these two teams. The second leg when PSG travel to the Allianz Arena is on the 8th March. Which side will put themselves in a great position to reach the Quarterfinals?
Wednesday 15th February 7:30PM GMT/7:30PM Local Time
Emirates Stadium, London
Whilst Arsenal might still have a slight edge in the Premier League, the Gunners will have a point to prove after losing to Manchester City in the Fourth Round of the FA Cup recently. Similarly, Arsenal have lost their last ten Premier League games against Manchester City. Can they turn around this statistic and beat City at home?
Thursday 16th February 1:00AM GMT/2:00PM Local Time
Bay Oval, Tauranga
For the first match of this two Test series, England, captained by Ben Stokes, will head to Tauranga, close to Hamilton. Currently it looks like there is some extremely unsettled weather in the area so perhaps the timings of the match with be impacted. The second Test will take place between 23rd to 28th February in Wellington.
Cricket in India: India v Australia (2nd Test) Day 1
Friday 17th February 4:00AM GMT/9:30AM Local Time
Arun Jaitley Stadium, New Delhi
After an impressive win by an innings and 132 runs, India will have confidence going into the second Test. On the contrary, Australia, bowled out for their lowest ever score in India, will be desperate for a strong reaction to their poor performance last week.
Saturday 18th February 1:00PM GMT/3:00PM Local Time
St George's Park, Gqeberha
The Women's T20 World Cup continues with its Group Stage matches. The result of this Group B match between England and India could be integral to final Group positions, and therefore potential Semi-final matches. Semifinals start on 23rd February with the final being played on Sunday 26th February.
Sunday 5th February 9:00AM GMT/10:00AM Local Time
Courchevel/Meribel
Sunday sees the end of the Alpine Skiing World Championships with the Men's Slalom competition. Qualifications will take place on Saturday before the final on Sunday. Following the slalom, the Alpine Skiing World Championships will host its closing ceremony in Courchevel, Le Praz.
Photo by: Manchester City
Written and information correct on 12th February 2023 at 10pm GMT.
Use the full Fixture Calendar website to explore all the world's sporting events.