Another exciting week is upon us, it begins with a trip to the NFL where the Las Vegas Raiders take on the Baltimore Ravens in their first game of the season. The Champions League group stage begins on Tuesday with some tense fixtures, none more so than Barcelona against Bayern Munich, two of Europe's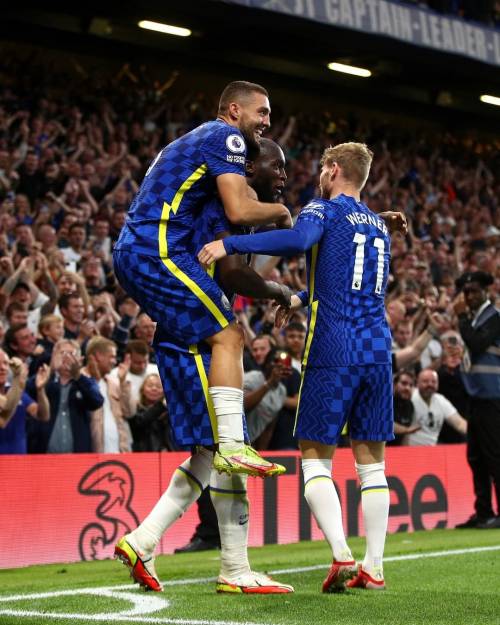 elite clubs going head-to-head.
The MLB regular season is reaching its climax as the Seattle Mariners take on the Boston Red Sox where both teams are fighting for a wild card spot. Moving into Thursday, women's cricket takes centre stage as New Zealand take on England in the 1st ODI. The Premiership Rugby season starts on Friday with the Bristol Bears playing newly promoted Saracens.
After a long season of cricket in England the T20 blast comes to an end with finals day on Saturday which is sure to bring some eye-catching moments. Finally, the Premier League concludes the week with a London derby between Tottenham Hotspur and Chelsea.
NFL: Las Vegas Raiders v Baltimore Ravens
Monday 13th September 5:15PM GMT/12:15AM Local Time
Allegiant Stadium, Las Vegas
Both teams start the season with optimism, but history shows a 9-3 win record for the Ravens meaning they go in to this match-up as favourites.
Official site: NFL
News: CBS Sports
Blog: BOLA VIP
Games: NFL Fantasy
Viewing: Game Pass
Merchandise: NFL Shop
Tuesday 14th September 7PM GMT/9PM Local Time
Camp Nou, Barcelona
After Barcelona's summer reshuffle many are doubting if they are still at the top tablr of European football, and this presents a chance to prove themselves against one of Europe's best.
Official site: UEFA
News: UEFA
Blog: Bavarian Football Works
Games: UEFA
Podcast: Bavarian Football Works
Videos: UEFA
MLB: Seattle Mariners v Boston Red Sox
Wednesday 15th September 8:10PM GMT/1:10PM Local Time
T-Mobile Park, Seattle
Both teams are fighting it out for a wildcard spot with the Red Sox currently occupying one, the Mariners are not far behind and will see this as an opportunity to close the gap.
Viewing: MLB TV
Merchandise: MLB Shop
News: MLB
Statistics: Baseball Reference
Videos: MLB
Fantasy News: Fake Teams
Thursday 16th September 12PM GMT/1PM Local Time
Bristol County Ground, Bristol
New Zealand will be looking to come back after losing the thrilling T20 series 2-1.
Match Centre: ECB
Tickets: Gloucestershire County Cricket Club
Blog: Emergency Cricket Blog
Merchandise: NZC
Merchandise: ECB
Weather: MetOffice
Friday 17th September 6:45PM GMT/7:45PM Local Time
Ashton Gate, Bristol
Bristol finished top of the league last season and will be looking to repeat this season while Saracens are back after one year away in the Championship.
News: Premiership Rugby
Merchandise: Lovell Rugby
Podcast: House of Rugby
Statistics: Premiership Rugby
Videos: Premiership Rugby
Fantasy: The Rugby Magazine
T20 Blast: T20 Blast Finals Day
Saturday 18th September 10AM GMT/11AM Local Time
Edgbaston, Birmingham
Hampshire v Somerset and Kent v Sussex are the semi-final match ups on finals day - which team will leave Finals Day victorious.
News: ECB
Statistics: ESPN cricinfo
Weather: MetOffice
Match Centre: ESPN cricinfo
Blog: The Guardian
Videos: ECB
Premier League: Tottenham Hotspur v Chelsea
Sunday 19th September 3:30PM GMT/4:30PM Local Time
Tottenham Hotspur Stadium, London
After Spurs first loss of the season against Crystal Palace, they will want to get back to winning ways against an unbeaten Chelsea.
Merchandise: Chelsea
Merchandise: Tottenham Hotspur
News: BBC Sport
Statistics: Premier League
Fantasy: Fantasy Premier League
Videos: Premier League
Photo by chelseafc
Written and information correct on 12th September 2021 at 10pm GMT
Use the full Fixture Calendar website to explore all the world's sporting events.