The second week of January is shaping up to be an exciting week in sport. On Monday, Alabama takes on Georgia in the NCAA Championship game. The following day the 3rd Test of India's Test tour to South Africa begins. On Wednesday, Tottenham play host to Chelsea in the 2nd leg of their Carabao Cup semi-final.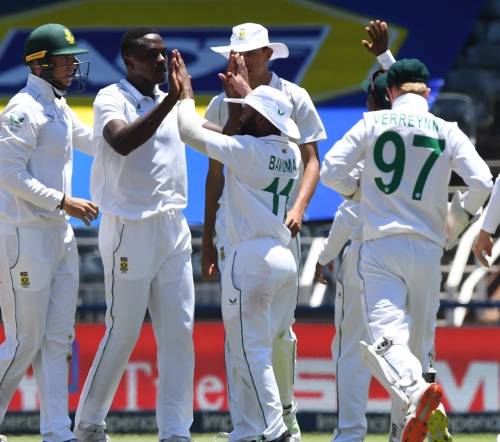 Later in the week, on Thursday, the Milwaukee Bucks take on the Golden State Warriors at the Fiserv Forum. On Friday in the NHL, the Minnesota Wild go head-to-head with the Anaheim Ducks.
The weekend is also a thrilling prospect for sports fans. Saturday sees a huge Premier League battle between giants Manchester City and Chelsea. Finally, on Sunday in the NFL playoffs, the Dallas Cowboys play the San Francisco 49ers in the pick of the matches.
Monday 10th January 1AM (11th) GMT/8PM Local Time
Lucas Oil Stadium, Indianapolis
Alabama take on Georgia in the biggest college football game of the season, where both teams are fighting for the NCAA title. A repeat of the 2021 SEC Championship game, Georgia will be hoping to avenge their loss in that game, but face tough opposition from Alabama who will look to win back to back NCAA titles.
Official Site: NCAA
News: 247 Sport
Blog: Roll 'Bama Roll
Blog: Dawg Sports
Statistics: ESPN
Podcast: The College Football Daily
Cricket: India v South Africa (3rd Test) Day 1
Tuesday 11th January 8:30AM GMT/10:30AM Local Time
Newlands Cricket Ground, Cape Town
With the series tied at 1-1 this game is a must win for both teams. This is India's chance to get their first ever series win in South Africa while South Africa will want to get one up on the highest ranked Test team in the world.
News: Hindustan Times
Statistics: ESPN Cricinfo
News: Cricbuzz
Merchandise: South Africa
Merchandise: India
News: NDTV Sports
Carabao Cup: Tottenham Hotspur v Chelsea
Wednesday 12th January 7:45PM GMT/7:45PM Local Time
Tottenham Hotspur Stadium, London
Chelsea head across London to face Tottenham in the second leg of their Carabao Cup semi-final. Tottenham will have to go on the offensive having lost 2-0 in the first leg, but Chelsea are without their goalkeeper Edouard Mendy who is at the Africa Cup of Nations with Senegal.
Official Site: EFL
Merchandise: Chelsea Store
Merchandise: Tottenham Hotspur
News: Talksport
Blog: Cartilage Free Captain
Blog: We Ain't Got No History
NBA: Milwaukee Bucks v Golden State Warriors
Thursday 13th January 12:30AM (14th) GMT/6:30PM Local Time
Fiserv Forum, Milwaukee
The Bucks are coming off a loss to the Charlotte Hornets on Sunday whereas the Warriors beat the Cleveland Cavaliers in Klay Thomson's much anticpated return to play. With both teams at the top end of their respective conferences, this is bound to be an exciting and close match up.
Official site: NBA
Merchandise: NBA Store
Viewing: NBA TV
Fantasy: Yahoo NBA Fantasy
Blog: Golden State of Mind
Blog: Brew Hoop
NHL: Minnesota Wild v Anaheim Ducks
Friday 14th January 1AM (15th) GMT/7PM Local Time
Xcel Energy Center, Saint Paul
The Minnesota Wild play host to the Anaheim Ducks in the NHL on Friday. The Minnesota Wild beat the Anaheim Ducks twice right at the beginning of the season but since then the Ducks have found form and find themselves second in the Pacific Division so this contest is sure to be a good one.
Viewing: NHL Live
News: NHL
Fantasy: NHL Fantasy
Merchandise: NHL Shop
Blog: Hockey Wilderness
Blog: Anaheim Calling
Saturday 15th January 12:30PM GMT/12:30PM Local Time
City of Manchester Stadium, Manchester
A battle between the top two teams in the Premier League, this is not a game fans will want to miss. Having won their last 11 Premier League games City will be tough to beat, but Chelsea will be desperate not to repeat their 1-0 loss to the Manchester based side earlier in the season.
Merchandise: Chelsea
Merchandise: Manchester City
News: BBC Sport
Statistics: Premier League
Fantasy: Fantasy Premier League
Videos: Premier League
NFL: Dallas Cowboys v San Francisco 49ers
Sunday 16th January 9:30PM GMT/3:30PM Local Time
AT & T Stadium, Arlington
The Cowboys topped their division while the 49ers clinched a wild card spot. This matchup will be a heated contest between two teams that are yet to play each other this season. Whichever team comes out on top will see themselves progress one step closer to the Superbowl.
Official site: NFL
Blog: Blogging The Boys
Blog: Niners Nation
Fantasy: NFL Fantasy
Viewing: Game Pass
Merchandise: NFL Shop
Photo by: Cricket South Africa
Written and information correct on 9th January 2022 at 10pm GMT
Use the full Fixture Calendar website to explore all the world's sporting events.