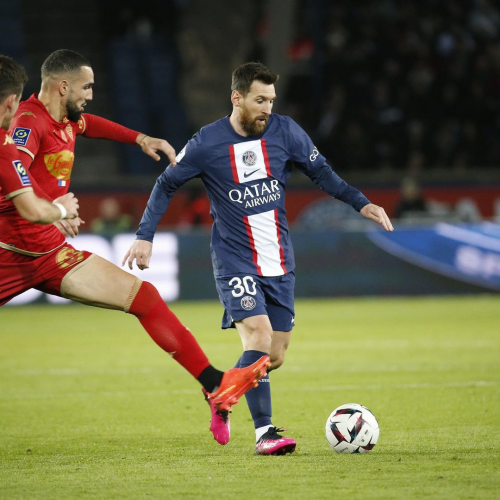 We have yet another action packed week of sport for you to look forward to, with many exciting events and Fixtures. The Boston Celtics travel to face the Cleveland Cavaliers on Monday, whilst Chelsea and Borussia Dortmund face off in the 2nd leg of their Champions League Round of 16 game. Wednesday continues with the Champions League seeing Bayern Munich and Paris Saint-Germain play in the 2nd leg of their Last 16 tie and Thursday is the start of THE PLAYERS Championship golf tournament.
Friday is day 2 of the 4th Test of the India and Australia series before we head into the weekend. On Saturday, England host France at Twickenham in the Six Nations and on Sunday Ireland travel to Scotland to play each other in a game which will have a big impact on the Triple Crown, Championship and Grand Slam.
NBA: Cleveland Cavaliers v Boston Celtics
Monday 6th March 12:00AM (7th) GMT/7:00PM Local Time
Rocket Mortgage Fieldhouse, Cleveland
The last time the Cleveland Cavaliers and Boston Celtics met - just last week, Boston won the game by 4 points. The Celtics will be looking to get a win after their recent narrow loss to the New York Knicks whereas the Cavaliers will look to build on their recent win against the Detroit Pistons.
Tuesday 7th February 8:00PM GMT/8:00PM Local Time
Stamford Bridge, London
Tuesday sees the continuation of the Champions League Round of 16 games with Chelsea hosting Borussia Dortmund. The first leg between these two sides finished 1-0 to Borussia Dortmund and Chelsea will be desperate to turn the tie around after what has been a very disappointing season in West London.
Wednesday 8th March 8:00PM GMT/9:00PM Local Time
Allianz Arena, München
Bayern Munich and Paris Saint-Germain will face off in the highly anticipated Round of 16 second leg fixture. Bayern Munich took a narrow lead in Paris in the first leg of this game, so the reigning French Ligue 1 champions will have a challenge to overcome their German opponents. Who will come out on top?
PGA Tour: THE PLAYERS Championship Day 1
Thursday 9th March 11:45AM GMT/6:45AM Local Time
TPC Sawgrass, Florida
Thursday will see a top field compete in Day 1 of THE PLAYERS Championship. Cameron Smith from Australia won this event last year when he shot six-under-par in the final round to claim his first ever PLAYERS Championship. Who will claim the title this year?
Cricket in India: India v Australia (4th Test) Day 2
Friday 10th March 4:00AM GMT/9:30AM Local Time
Narendra Modi Stadium, Ahmedabad
After victory against India in the 3rd Test, Australia will be looking to continue their momentum by claiming a 4th Test triumph to level the series. India will want to quickly put that loss behind them by capping off this Test series with a win.
Saturday 11th March 4:45PM GMT/4:45PM Local Time
Twickenham Stadium, London
After both teams got back to winning ways in the last round of the Six Nations, this England and France fixture is setting up to be a very entertaining watch at Twickenham. Both teams are on the same points, England currently in 3rd while France are in 4th.
Sunday 12th March 3:00PM GMT/3:00PM Local Time
Murrayfield, Edinburgh
Ireland travel to Edinburgh to face Scotland in the fourth round of the Six Nations. Both teams occupy the top two spots in the Six Nations table, Ireland at the top and Scotland in second. Ireland are currently world number one and favourites to win the Six Nations this year, but travelling to Murrayfield will be no easy task.
Photo by: Lionel Messi
Written and information correct on 6th March 2023 at 6am GMT.
Use the full Fixture Calendar website to explore all the world's sporting events.