This Week in Sport: 2nd May − 8th May 2022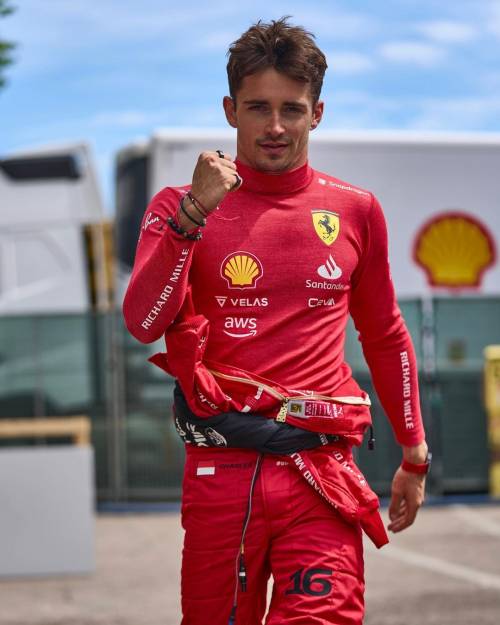 The first week of May is shaping up to be an incredibly exciting 7 days full of sporting action. On Monday, the World Snooker Championship reaches it climax as Ronnie O'Sullivan goes up against Judd Trump in the Final. The following day, the Boston Celtics take on the Milwaukee Bucks as their NBA Playoff matchup continues. On Wednesday and on the other side of the Atlantic, Real Madrid play host to Manchester City in the second leg of their Champions League Semi-final.
Thursday will see the action continue at the Madrid Open, as the world's best fight it out on the clay of the Caja Mágica. On Friday, in the NHL, Tampa Bay Lightning take on the Toronto Maple Leafs in what will undoutedly be an exciting Playoff game.
There is no shortage of exciting sport taking place on the weekend either. On Saturday, Canelo Álvarez and Dmitry Bivol go up against one another in Las Vegas in what is a hotly anticipated bout. Finally, Formula 1 heads to Miami for the first time this weekend as the battle between Red Bull's Max Verstappen and Ferrari's Charles Leclerc continues.
Snooker: World Championship Final
Monday 2nd May 12PM GMT/1:00PM Local Time
Crucible Theatre, Sheffield
Ronnie O'Sullivan will go up against Judd Trump in the Final of this year's World Snooker Championship. Having already won the title 6 times in his career O'Sullivan will undoubtedly be tough to beat, but Trump will be hoping his tough Semi-final against Mark Williams will stand him in good stead in the best of 35 frame title deciding match.
Official Site: WST
News: WST
News: BBC Sport
Videos: WST
Viewing: Matchroom
Statistics: Cue Tracker
NBA: Boston Celtics v Milwaukee Bucks
Tuesday 3rd May 11PM GMT/7PM Local Time
TD Garden, Boston
After incredibly strong performances from both teams in their First Round Playoff games, the NBA's Eastern Conference Semifinals continue this week. The Bucks, last year's champions, won the first of the games between the pair and they will be desperate to reach the final for a second consecutive year.
Official site: NBA
Merchandise: NBA Store
Viewing: NBA TV
Podcast: ​​Open Floor: NBA Show
Blog: Brew Hoop
Blog: Celtics Blog
Wednesday 4th May 7PM GMT/9PM Local Time
Santiago Bernabéu Stadium, Madrid
After an incredibly exciting 4-3 win for Manchester City in the first leg of this Champions League Semi-final tie, Real Madrid will host Pep Guardiola's side in front of a passionate crowd at the Bernabéu. Can Manchester City reach another Champions League Final?
Official site: UEFA
News: Manchester Evening News
Games: UEFA
Podcast: Official UEFA Champions League Podcast
Statistics: UEFA
Videos: YouTube
Thursday 5th May 12PM GMT/2PM Local Time
Caja Mágica, Madrid
Thursday will see action in the Men's Singles Third Round and Women's Singles Semifinals. With some of tennis' biggest names taking to the clay, fans will not want to miss a moment. The tournament, a prestigious event in its own right, also acts as a good indicator of form before the French Open later in the month.
Official Site: Madrid Open
News: Tennis Connected
News: BBC Sport
News: Madrid Open
Videos: Tennis TV
Podcast: The Tennis Podcast
NHL: Tampa Bay Lightning v Toronto Maple Leafs
Friday 6th May 11:30PM GMT/7:30PM Local Time
Amalie Arena, Tampa
The Toronto Maple Leafs head south to Florida on Friday for the pairs 3rd Playoff game against one another, with both teams looking to advance into the next round of the Stanley Cup Playoffs. With both sides very closely matched in the regular season, this is a game fans will not want to miss.
Viewing: NHL Live
News: NHL
Fantasy: NHL Fantasy
Merchandise: NHL Shop
Blog: Pension Plan Puppets
Blog: Raw Charge
Boxing: Canelo Álvarez v Dmitry Bivol
Saturday 7th May 4AM (8th) GMT/10PM Local Time
T-Mobile Arena, Las Vegas
Canelo Álvarez will get into the ring with Dmitry Bivol in Las Vegas on Saturday. Bivol will look to defend his WBA Light heavyweight title against Álvarez, currently seen as the best active pound for pound fighter in the world. Can Bivol keep his undefeated record intact, or will Álvarez take a 58th win?
News: Talk Sport
News: DAZN News
Merchandise: Canelo Store
Blog: Bad Left Hook
Viewing: DAZN
Statistics: Boxrec
Sunday 8th May 7:30PM GMT/3:30PM Local Time
Miami International Autodrome, Miami
After the Drivers' and Constructors' Championships were blown wide open at Imola, teams will head across the Atlantic to Miami for the first time after F1 signed a 10 year deal with the Miami International Autodrome. With so many unknowns going into the weekend, who will get the most out of their car at the unfamiliar venue?
Viewing: Formula 1 TV
News: Planet F1
Merchandise: Formula 1 Store
Statistics: Stats F1
Fantasy: F1 Fantasy
Blog: Scuderia Fans
Photo by: Scuderia Ferrari
Written and information correct on 1st May 2022 at 10pm GMT
Use the full Fixture Calendar website to explore all the world's sporting events.