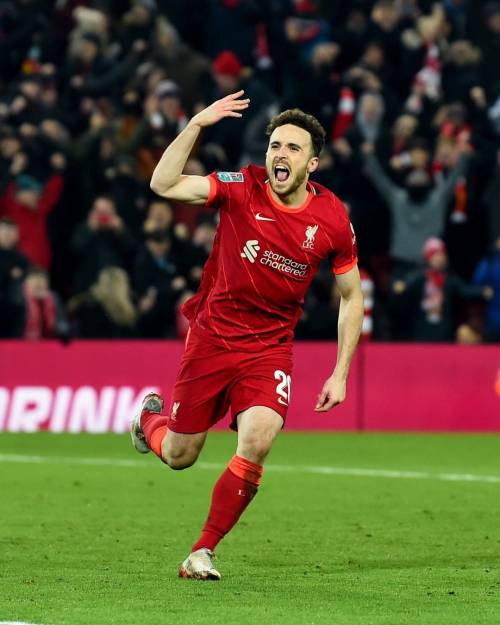 Sports fans are set to be treated to another great week of sport as the new year approaches. On Monday, Northampton Saints take on Harlequins in the Gallagher Premiership. The following day, in what will be an exciting Premier League battle, Liverpool go up against Leicester City. On Wednesday, the first Test between India and South Africa continues.
Thursday marks the first of the fourth round matches of the World Darts Championship, as those that remain in the competition get ever closer to the Sid Waddell Trophy. New Year's Eve will see Michigan take on Georgia in the Orange Ball NCAA playoff game.
The weekend is also shaping up to be an exciting prospect for sports fans, as the ATP Cup begins in Sydney and Chelsea take on Liverpool in the Premier League.
While we hope it doesn't, COVID is regularly impacting sports schedules around the world. Check our website for the latest accurate information. We wish you all a happy New Year!
Monday 27th December 5PM GMT/5PM Local Time
Twickenham Stadium, London
The Northampton Saints travel south to take on Harlequins in round 11 of the Gallagher Premiership. With the teams sat 4th and 5th in the table and separated by only one point, this match is shaping up to be an exciting prospect for fans.
News: Premiership Rugby
Merchandise: Lovell Rugby
Podcast: House of Rugby
Statistics: Premiership Rugby
Videos: YouTube
Fantasy: The Rugby Magazine
Tuesday 28th December 8PM GMT/8PM Local Time
King Power Stadium, Leicester
Leicester City take on Liverpool in the Premier League on Tuesday. The two sides faced off against each other only last week in the Carabao Cup Semi-final, where Liverpool took the win after a penalty shootout. Can Leicester bounce back from that defeat, or will Liverpool be victorious again?
Merchandise: Leicester City
Merchandise: ​​Liverpool
News: BBC Sport
Statistics: Premier League
Fantasy: Fantasy Premier League
Videos: Premier League
Cricket: South Africa v India (1st Test) Day 4
Wednesday 29th December 8AM GMT/10AM Local Time
SuperSport Park, Pretoria, South Africa
South Africa play host to India in Pretoria, in the first Test of their 3 Test Series. South Africa have a tough task taking on the top ranked Test team in the world. With India starting strong on day 1 with the bat, by day 4 this Test should be at a real climax.
News: Hindustan Times
Statistics: ESPN Cricinfo
News: Cricket Times
Merchandise: South Africa
Merchandise: India
News: Cricbuzz
PDC Darts: World Darts Championship
Thursday 30th December 12:30PM GMT/12:30PM Local Time
Alexandra Palace, London
The fourth round of the PDC World Darts Championships begins on Thursday, with the field once comprising of 96 players whittled down to just 16. The pressure and expectation is building for the world's top players, no more so than on Gerwyn Price, who looks to keep his hands on the Sid Waddell Trophy after his win a year ago
Official site: PDC
News: Darts News
Blog: Red Dragon Darts
News: Online Darts
Statistics: Darts Database
Podcast: Online Darts
Friday 31st December 12:30AM (1st) GMT/7:30PM Local Time
Hard Rock Stadium, Miami Gardens
Michigan take on Georgia in the Orange Bowl, as the Hard Rock Stadium plays host to another exciting NCAA play-off game. Michigan football has had a great season to reach their first ever College Football Playoff game, and will look to take advantage of Georgia's tough 41-24 loss to Alabama in the SEC Championship game.
Official Site: NCAA
News: 247 Sports
Blog: Maize n Brew
Blog: Dawg Sports
Statistics: ESPN
Podcast: The College Football Daily
Saturday 1st January 11PM (31st) GMT/10AM Local Time
Ken Rosewall Arena, Sydney Olympic Park
The third edition of the ATP Cup begins in Sydney on Saturday, as 16 nations go head-to-head in one of the premier team events of the season. Can home favorites Australia, spearheaded by young talent Alex De Minaur, put on a show for fans in their first match against Italy?
Official Site: ATP Tour
News: Tennis Connected
Podcast: The Tennis Podcast
Blog: Tennis Now
Video: ATP Tour
News: The Guardian
Sunday 2nd January 4:30PM GMT/4:30PM Local Time
Stamford Bridge, London
Liverpool travel to Stamford Bridge on Sunday to take on Chelsea, and with the teams sat 2nd and 3rd in the Premier League table this is a huge game for both teams. Chelsea will be keen to build on from a convincing win against Aston Villa, while Liverpool will want to bounce back from their draw with Tottenham.
Merchandise: Chelsea
Merchandise: ​​Liverpool
News: BBC Sport
Statistics: Premier League
Fantasy: Fantasy Premier League
Videos: Premier League
Photo by: liverpoolfc
Written and information correct on 27th December 2021 at 10am GMT
Use the full Fixture Calendar website to explore all the world's sporting events.