This Week in Sport: 23rd May − 29th May 2022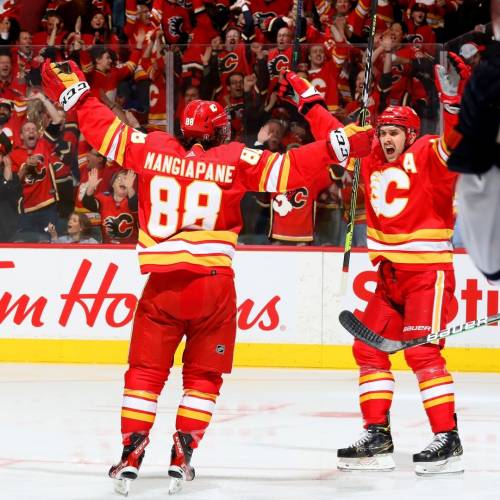 The last full week of May is shaping up to be an exciting 7 days for sports fans. On Monday, in Paris, action continues at this year's French Open. The following day on the other side of the Atlantic, the NBA Playoffs continue as the Dallas Mavericks play host to the Golden State Warriors in a must win game for the Mavericks. Wednesday will see more Play-off action, this time in the IPL as the Lucknow Super Giants take on the Royal Challengers Bangalore in the Eliminator game.
On Thursday, in the NHL, the Calgary Flames take on the Edmonton OIlers in game 4 of their Play-off series. The next day, the Giro d'Italia gets ever closer to its climax as riders tackle stage 19 of 21.
The weekend will also bear witness to some incredibly exciting sporting action. On Saturday, Liverpool will go head-to-head with Real Madrid for the Champions League title at the Stade de France. Finally, on Sunday teams and drivers head to the Principality of Monaco for arguably the most famous race on the Championship calendar.
Monday 23rd May 9AM GMT/11AM Local Time
Stade Roland Garros, Paris
The second day of this year's French Open will see the world's best players battle it out hoping to get their campaigns for the second grand slam title of the season off to a strong start. In the men's draw all eyes are on Carlos Alcaraz, who beat both Rafael Nadal and Novak Djokovic on clay in the Madrid Open in the run up to this event.
Official Site: Roland Garros
News: Tennis Connected
Videos: Tennis TV
News: BBC Sport
Podcast: The Tennis Podcast
News: Yahoo Sport
NBA: Dallas Mavericks v Golden State Warriors
Tuesday 24th May 1AM (25th) GMT/8PM Local Time
American Airlines Center, Dallas
The Golden State Warriors currently hold a 3-0 series lead over the Dallas Mavericks, making this game a must win for the Texas based side. Can the Mavericks stage a remarkable comeback from the brink of defeat or will the Warriors reach the NBA Finals without dropping a game?
Official site: NBA
Merchandise: NBA Store
Viewing: NBA TV
Podcast: ​​Open Floor: NBA Show
Blog: Mavs Moneyball
Blog: Golden State of Mind
Indian Premier League: Lucknow Super Giants v Royal Challengers Bangalore
Wednesday 25th May 2PM GMT/7:30PM Local Time
Eden Gardens, Kolkata
Following the conclusion of the regular season, the Lucknow Super Giants take on the Royal Challengers Bangalore in the Eliminator Game. The winner of the game will play the loser of Qualifier 1 and fight it out for a spot in the IPL Final.
Merchandise: Fancode Shop
News: Indian Premier League
News: Inside Sport
Videos: Indian Premier League
Statistics: ESPN Cricinfo
News: Cricket Times
NHL: Calgary Flames v Edmonton Oilers
Thursday 26th May 1:30AM (27th) GMT/7:30PM Local Time
​​Scotiabank Saddledome, Calgary
The Calgary Flames play host to the Edmonton Oilers in game 5 of their Stanley Cup Play-off battle. The Oilers currently sit 2-1 up, holding a narrow lead over 1989 Stanley Cup winners the Flames.
Viewing: NHL Live
News: NHL
Fantasy: NHL Fantasy
Merchandise: NHL Shop
Blog: Matchsticks & Gasoline
Blog: Copper and Blue
Cycling: Giro d'Italia - Stage 19
Friday 27th May 10:35AM GMT/12:35PM Local Time
Marano Lagunare, Italy
Stage 19 of this year's Giro d'Italia will see riders take on a difficult 177 km stage between Marano Lagunare and Santuario Di Castelmonte. With just 2 stages remaining after this one and just 7 seconds separating the top two riders currently, cycling fans will not want to miss Friday's action.
Official Site: Giro d'Italia
News: Cycling Stage
Statistics: Cyclists Hub
News: Cycling News
Videos: Youtube
News: Eurosport
Saturday 28th May 7PM GMT/9PM Local Time
Stade de France, Saint-Denis
Liverpool will look to seek revenge on Real Madrid in this year's Champions League Final after they lost 3-1 to Madrid in the 2018 Final. Garath Bale was the star of that match and it looks like he could return for one last appearance before he leaves Madrid. Can Liverpool turn the tables on Carlo Ancelotti's side and win a treble for the third time in their history.
Official site: UEFA
News: Mirror
Games: UEFA
Podcast: Official UEFA Champions League Podcast
Statistics: UEFA
Videos: YouTube
Sunday 29th May 1PM GMT/3PM Local Time
Circuit de Monaco, Monaco
After an exciting race in Barcelona, teams and drivers will head to the tight and twisty streets of Monaco for round 7 of the Formula 1 season. With overtaking so difficult around this street circuit, qualifying is arguably the most important part of the weekend. Who will win the most prestigious race on the calendar?
Viewing: Formula 1 TV
News: WTF1
Merchandise: Formula 1 Store
Statistics: Stats F1
Fantasy: F1 Fantasy
Blog: Scuderia Fans
Photo by: Calgary Flames
Written and information correct on 22nd May 2022 at 10pm GMT
Use the full Fixture Calendar website to explore all the world's sporting events.