This Week in Sport: 20th June − 26th June 2022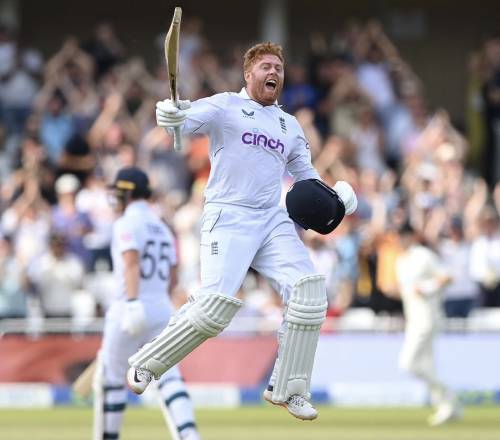 The last full week of June is full of exciting sporting action for sports fans around the world. On Monday, the Colorado Avalanche travel south to Tampa to take on the Tampa Bay Lightning in game 3 of the Stanley Cup Final. The following day, Sri Lanka take on Australia in the 4th match of their ODI series. On Wednesday, in Budapest, athletes will continue to compete at the World Aquatics Championships with action in a number of important events.
Thursday will see England play host to New Zealand in the third and final Test of their series. The next day, Castres Olympique go head-to-head with Montpellier in the Final of the Top 14.
There is no shortage of sporting action at the weekend either. On Saturday, Carlton take on Fremantle in a hotly anticipated AFL matchup. Finally, on Sunday, the New South Wales Blues go up against the Queensland Maroons in the second game of their State of Origin battle.
NHL: Tampa Bay Lightning v Colorado Avalanche
Monday 20th June 12AM (21st) GMT/8PM Local Time
Amalie Arena, Tampa
Game 1 of the Stanley Cup Finals between the Lightning and Avalanche finished when the Avalanche scored an overtime goal. Game 2 saw a more dominant performance from the Avalanche with a 7-0 victory over the Lightning. Can the defending Stanley Cup champions win game 3 and fight back in front of their home crowd?
Viewing: NHL Live
News: NHL
News: USA Today
Merchandise: NHL Shop
Blog: Raw Charge
Blog: Mile High Hockey
Cricket: Sri Lanka v Australia
Tuesday 21th June 9AM GMT/2:30PM Local Time
R Premadasa Stadium, Colombo
Sri Lanka will play host to Australia once again in the 4th of their 5 match ODI series. Sri Lanka currently lead the series 2-1 and a win in this match will help them secure the series victory. Can the visitors bounce back and level the score?
News: News.com.au
Statistics: ESPN Cricinfo
Podcast: The Grade Cricketer
Merchandise: Sri Lanka
Merchandise: Australia
News: ​​Fox Sports
Aquatics: FINA World Aquatics Championships - Day 5
Wednesday 22th June 8AM GMT/10AM Local Time
Budapest
Budapest will host the 19th FINA World Aquatics Championships this week, showcasing swimmers and divers from all over the globe. On Wednesday, the focus will be on the Men's 100m Freestyle Final, Men's 200m Medley Final and Women's 4X200 Freestyle Relay. Who will take the win in these exciting events?
Official Site: FINA
News: BBC Sport
Results: FINA
News: Olympics
Videos: Youtube
News: Tech Radar
Cricket: England v New Zealand - Third Test, Day 1
Thursday 23th June 10AM GMT/11AM Local Time
Headingley, Leeds
After such an exciting battle in the second Test of New Zealand's visit to England, fans will not want to miss a minute of the third and final Test. England have won the first two Tests and will be hoping to close out the series with another win. Can New Zealand fight back and give their fans something to cheer about?
Match Centre: ECB
News: Cricket Addictor
Merchandise: England
Merchandise: New Zealand
Weather: Met Office
Statistics: ESPN Cricinfo
Top 14: Castres Olympique v Montpellier
Friday 24th June 6:45PM GMT/8:45PM Local Time
Stade de France, Saint-Denis
Rugby fans will flock to the Stade de France to watch Castres Olympique take on Montpellier for the Top 14 title. Both teams won their Semifinals convincingly and will look to build on those wins in Paris. Can Montpellier win their first title or will Castres Olympique lift the trophy for the 6th time?
Official site: Top 14
News: Six Nations Rugby
Video: Youtube
News: Irish Examiner
Merchandise: Castres Olympique
Merchandise: Montpellier
AFL: Carlton v Fremantle
Saturday 25th June 3:45AM GMT/1:45PM Local Time
Docklands Stadium, Melbourne
Carlton and Fremantle will go head to head at Docklands Stadium on Saturday for the first time since April. Fremantle took the win in the pair's last matchup, so Carlton will be keen to get one back against the team from Western Australia who currently sit 3rd in the AFL table.
Official Site: AFL
News: Sports News
Fantasy: Fantasy AFL
Merchandise: The AFL Store
Stats: AFL
News: The Roar
Rugby League: New South Wales Blues v Queensland Maroons
Sunday 26th June 9:50AM GMT/5:50PM Local Time
Perth Stadium, Perth
After the Maroons took the win in game 1 of this year's State of Origin series, the New South Wales Blues will be desperate to take the win in this the second game and level the score. A win for the Maroons would lead them to only their second series win since 2017. Who will take victory?
News: The Sporting News
Statistics: Finder
Merchandise: The Supporters Store
News: Fox Sports
Videos: Youtube
News: ABC
Photo by: England Cricket
Written and information correct on 19th June 2022 at 10pm GMT
Use the full Fixture Calendar website to explore all the world's sporting events.