As June draws to a close and we move into July, sports fans are in for a treat with exciting sporting action taking place across the globe. Monday marks the start of tennis' penultimate grand slam of the year, Wimbledon. The following day will see competition begin at Henley Royal Regatta, with crews from around the world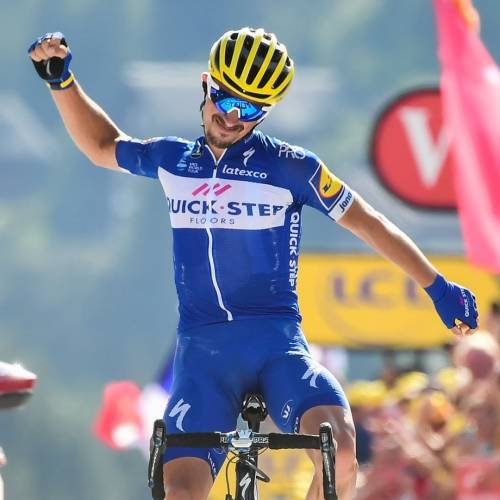 travelling to compete at the famous event. On Wednesday, Sri Lanka go up against Australia in the first of the pairs two Test series.
Later in the week, on Thursday, the world's best athletes will head to Stockholm for Diamond League action, the 8th event of the season. The next day, cycling's most prestigious road race begins as teams and riders start their Tour de France campaigns.
There is no shortage of sport taking place on the weekend either. On Saturday, rugby fans will be treated to a number of hotly anticipated international matchups, including battles between South Africa and Wales, Australia and England and New Zealand and Ireland. Finally on Sunday, Formula 1 heads to Silverstone for round 10 of the season.
Tennis: Wimbledon - Day 1
Monday 27th June 10AM GMT/11AM Local Time
All England Lawn Tennis Club, London
Wimbledon is back and the action starts on Monday at the All England Lawn Tennis Club in London. Fans will be hoping that home hero Emma Raducanu can bounce back from a series of injuries and reach her second Grand Slam Final. However, with the world's best in action she will not have it easy.
Official Site: Wimbledon
News: Tennis Connected
Videos: Youtube
News: BBC Sport
Podcast: The Tennis Podcast
News: CBS Sports
Rowing: Henley Royal Regatta - Day 1
Tuesday 28th June 8:30AM GMT/9:30AM Local Time
Henley-on-Thames
The historic Henley Royal Regatta will begin on Tuesday. Every race of this 5-day regatta is a head-to-head knock-out, so no matter when you tune-in the action is sure to be exciting.
Official Site: Henley Royal Regatta
News: Junior Rowing News
Videos: HRR Youtube
News: Rowing News
Merchandise: HRR Shop
News: HRR News

Cricket: Sri Lanka v Australia
Wednesday 29th June 4:30AM GMT/10AM Local Time
Galle International Stadium, Galle
After winning an enthralling ODI series that went down to the wire, Wednesday will see Sri Lanka go up against visitors Australia again, but this time in the first of a 2 Test series between the teams. Can the hosts use the home crowd to their advantage again, or will the visitors take first blood in this hotly anticipated match?
News: The Guardian
Statistics: ESPN Cricinfo
Podcast: The Grade Cricketer
Merchandise: Sri Lanka
Merchandise: Australia
News: ​​ESPN Cricinfo
Thursday 30th June 3:47PM GMT/5:47PM Local Time
Stockholm Olympic Stadium, Stockholm
The next Diamond League meeting takes place at the historic Stockholm Olympic Stadium on Thursday and will see athletes taking part in more than 15 different events during the one day event. This is not an event athletics fans will want to miss.
Tickets: Tickster
News: Diamond League
Videos: Youtube
News: World Athletics
Statistics: Diamond League
News: World Athletics Latest

Cycling: Tour de France - Stage 1
Friday 1st June 2PM GMT/4PM Local Time
Copenhagen
The Tour De France begins on Friday, with riders taking part in a 13.2km sprint time trial around the streets of Copenhagen. This annual race is arguably the jewel in the crown of road racing and teams will be keen for their riders to get off to the best start possible.
Official Site: Tour de France
News: Cycling News
Statistics: Tour de France
News: Eurosport
Videos: Youtube
News: The Guardian
Saturday 2nd June - All Day
Various Locations
Saturday is shaping up to be one of the best days of the year for rugby union fans around the globe, with a quintuple-header featuring matchups between Japan v France, Argentina v Scotland, South Africa v Wales, Australia v England, and New Zealand v Ireland.
News: Rugby Pass
Merchandise: Lovell Rugby
News: Planet Rugby
Videos: Youtube
News: Rugby World
Podcast: Brian Moore's Full Contact Rugby
Sunday 3rd June 2PM GMT/3PM Local Time
Silverstone Circuit, Towcester
Formula 1 heads to the fast and flowing Silverstone this weekend for round 10 of the Championship. With both Red Bull and Ferarari suffering reliability issues in Canada fans will be hoping the battle between the teams is settled on track at one of the fastest races on the F1 Calendar. Can home hero Lewis Hamilton excite his fans this weekend with a strong performance?
Viewing: Formula 1 TV
News: WTF1
Merchandise: Formula 1 Store
Statistics: Stats F1
Fantasy: F1 Fantasy
Blog: Scuderia Fans
Photo by: Tour de France
Written and information correct on 26th June 2022 at 10pm GMT
Use the full Fixture Calendar website to explore all the world's sporting events.