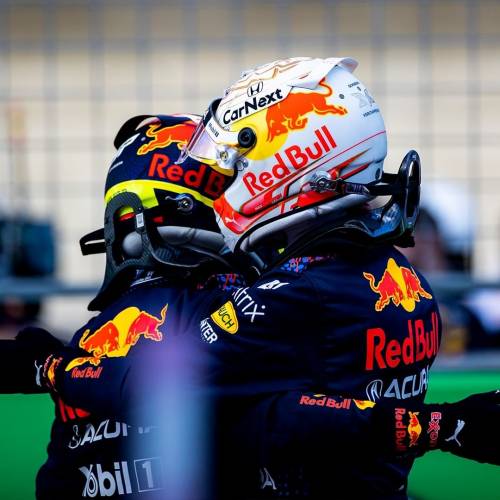 The first week of November is shaping up to be another exciting week in sport. Monday sees the start of the Billie Jean King Cup, which takes place in Prague. The following day, in Australia, the Melbourne Cup takes place at Flemington Racecourse. Wednesday is another exciting day of sport, with Liverpool taking on Atlético Madrid in the Champions League.
Later on in the week, on Thursday, the Florida Panthers go head-to-head with the Washington Capitals. With the weekend in sight, the Milwaukee Bucks face the New York Knicks at the Fiserv Forum on Friday.
The weekend sees Premier League action, with Manchester United hosting Manchester City. On the final day of the week, round 18 of the Formula One World Championship takes place in Mexico.
Tennis: Billie Jean King Cup
Monday 1st November 10AM GMT/11AM Local Time
O2 Arena Prague, Czechia
The Billie Jean King Cup begins on Monday after a year's postponement. Can France win back to back titles, or will one of the other 11 teams finish the week victorious?
Official Site: Billie Jean King Cup
Tickets: ​​ Ticketmaster
News: First Post
Statistics: Billie Jean King Cup
Podcast: The Tennis Podcast
News: Reuters
Tuesday 2nd November 4AM GMT/ 3PM Local Time
Flemington Racecourse, Melbourne
160 years after the inaugural Melbourne Cup, the thoroughbred horse race returns to Flemington Race Course. With an $8 million (AUD) prize fund the competition will be fierce.
Official Site: VRC
Form Guide: Fox Sports
News: Racing Post
News: Sporting Life
Statistics: Narooma News Online
Podcast: The And Away They Joe Show for Horse Racing
Wednesday 3rd November 8PM GMT/8PM Local Time
Anfield, Liverpool
This Group B match up between two of the biggest clubs in Europe is sure to be closely fought. Atlético Madrid will be hoping to take the win after their first leg home loss to Liverpool.
Official site: UEFA
Previous Match Report: BBC Sport
News: This Is Anfield
Games: UEFA
Podcast: Official UEFA Champions League Podcast
Videos: YouTube
NHL: Florida Panthers v Washington Capitals
Thursday 4th November 11PM GMT/7PM Local Time
FLA Live Arena, Sunrise
With the Panthers and Capitals towards or at the top of their respective divisions in the Eastern Conference, this matchup will be hotly anticipated by both the teams and fans. Who will emerge victorious?
Viewing: NHL Live
News: NHL
Fantasy: NHL Fantasy
Merchandise: NHL Shop
Blog: Little Box Cats
Blog: Japers' Rink
NBA: Milwaukee Bucks v New York Knicks
Friday 5th November 11:30PM GMT/6:30PM Local Time
Fiserv Forum, Milwaukee
Despite coming into the new season as reigning NBA champions, the Bucks have had a slow start to the season. The Knicks, on the other hand, have only dropped one game in their last 6 - can they continue their winning run?
Official site: NBA
Merchandise: NBA Store
Viewing: NBA TV
Fantasy: Yahoo NBA Fantasy
Blog: Brew Hoop
Blog: Posting and Toasting
Premier League: Manchester United v Manchester City
Saturday 6th November 12:30PM GMT/12:30PM Local Time
Old Trafford, Manchester
The Red Devils host Manchester City in the first Manchester Derby of the Premier League Season. Sat 3 points behind Manchester City, can Manchester United take the win?
Merchandise: Manchester United
Merchandise: Manchester City
News: BBC Sport
Statistics: Premier League
Fantasy: Fantasy Premier League
Videos: Premier League
Formula 1: Mexico City Grand Prix
Sunday 7th November 1PM GMT/7PM Local Time
Autodromo Hermanos Rodriguez, Iztacalco
Round 18 of the Formula 1 World Championship takes the teams to Mexico. The teams face a challenging weekend at the high altitudes of the Autodromo Hermanos Rodriguez.
Viewing: Formula 1 TV
News: Planet F1
Merchandise: Formula 1 Store
Statistics: Stats F1
Fantasy: F1 Fantasy
Blog: GP Blog
Photo by: Red Bull Racing
Written and information correct on 31st October 2021 at 10pm GMT
Use the full Fixture Calendar website to explore all the world's sporting events.