Fans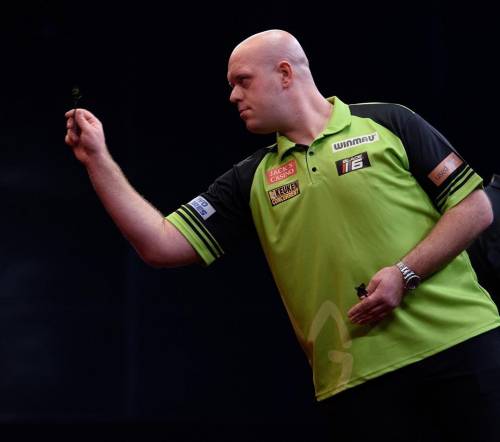 are once again in for a treat as December continues to deliver great sporting spectacles. On Monday, in the NFL, the Arizona Cardinals play host to the Los Angeles Rams in a battle between two NFL titans. Tuesday sees an exciting match up between Brentford and Manchester United in the Premier League. The following day marks the start of the PDC World Darts Championship, where 96 players will battle it out for the title.
On Thursday, England and Australia go head-to-head in Adelaide for the second Test of the Ashes. The following day, but still in Australia, Sail GP travels to Sydney for the penultimate event of the season.
The weekend is also an exciting prospect for sports fans. On Saturday and in Manchester, Joseph Parker fights Derek Chisora for the second time this year. The final day of the week sees Leicester Tigers take on Connacht in the European Rugby Champions Cup
NFL: Arizona Cardinals v Los Angeles Rams
Monday 13th December 1:15AM (14th) GMT/6:15PM Local Time
State Farm Stadium, Glendale
The Arizona Cardinals host the Los Angeles Rams in an exciting match up between these two NFL heavyweights. The Rams, currently sat second in the NFC West, will be desperate to narrow the gap to the top of the table Cardinals.
Official site: NFL
Blog: Revenge of the Birds
Blog: Turf Show Times
Fantasy: NFL Fantasy
Viewing: Game Pass
Merchandise: NFL Shop
Tuesday 14th December 7:30PM GMT/7:30PM Local Time
Brentford Community Stadium, Brentford
Manchester United travel to West London on Tuesday to take on Brentford in the Premier League. Can Manchester United continue their run of form having won their last 3 Premier League Games?
Merchandise: Brentford
Merchandise: ​​Manchester United
News: BBC Sport
Statistics: Premier League
Fantasy: Fantasy Premier League
Videos: Premier League
PDC: World Darts Championship
Wednesday 15th December 7PM GMT/7PM Local Time
Alexandra Palace, London
The PDC World Darts Championship begins on Wednesday, with 96 players battling it out for the world title. With the event running through to early January and a prize purse of £2.5 million, players will be desperate to get off to a winning start.
Official site: PDC
News: Sky Sports
Blog: Online Darts
News: Red Dragon Darts
Podcast: Online Darts
Statistics: Master Caller
The Ashes: Australia v England (2nd Test) Day 1
Thursday 16th December 4AM GMT/2:30PM Local Time
Adelaide Oval, North Adelaide
After a crushing defeat in the 1st Test at the Gabba, England will be looking to bounce back in the first day/night Test of the series. The pressure will be on England's batting line-up to perform, while Australia will be keen not to damage their unblemished day/night Test record.
News: ​​​​BBC Sport
Merchandise: Australia
Merchandise: England
Podcast: The Guardian
Stats: ESPN Cricinfo
News: Sky Sports
Friday 17th December 5AM GMT/4PM Local Time
Sydney Harbour, New South Wales
Sail GP heads to Sydney for the penultimate event of the season, before sailors head to the US for the winner takes all final early next year. Fans will be hoping that Shark Island, and the tactical decisions it forces the teams to make, provides them with a spectacle fitting of the exciting series to date.
Official Site: ​​SailGP
Merchandise: Shop SailGP
Video: Youtube
News: Sailing Scuttlebutt
Podcast: Broad Reach Radio
News: SailGP
Boxing: Joseph Parker v Derek Chisora
Saturday 18th December 10PM GMT/10PM Local Time
Manchester Arena, Manchester
Joseph Parker takes on Derek Chisora for the second time this year, after Parker won their first fight following a split decision after 12 closely fought rounds. Has 37 year-old Chisora done enough since then to take the victory, or will Parker prevail once more?
Viewing: DAZN
Podcast: Tha Boxing Voice
Statistics: BoxRec
News: British Boxing News
Videos: Youtube
News: The Mirror
Sunday 19th December 1PM GMT/1PM Local Time
Welford Road Stadium, Leicester
Connacht travel to Leicester to take on Leicester Tigers in the second round of the European Rugby Champions Cup. After wins for both teams in round 1 this is shaping up to be an exciting match up for fans of the two sides.
News: European Professional Club Rugby
Merchandise: Lovell Rugby
Podcast: House of Rugby
Statistics: European Professional Club Rugby
Videos: Youtube
Fantasy: Superbru
Photo by: Michael Van Gerwen
Written and information correct on 12th December 2021 at 10pm GMT
Use the full Fixture Calendar website to explore all the world's sporting events.