This Week in Sport: 3rd October − 9th October 2022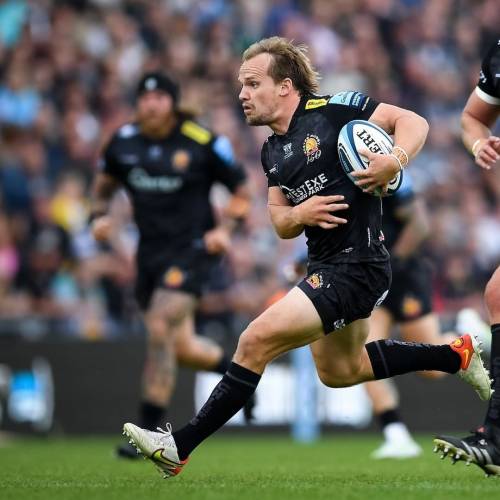 The first full week of sport in October is set to be an exciting one for sports fans.
The week starts with the San Francisco 49ers playing the Los Angeles Rams at the Levi's Stadium. South Africa and India play their final T20 of the series the following day before the start of a ODI series. Wednesday is set for thrilling Champions League action as Chelesea face AC Milan at Stamford Bridge.
Later in the week, The Denver Broncos play the Indianapolis Colts for the start of week five of the NFL season. Then, under the lights of Ashton Gate, Bristol Bears play host to Exeter Chiefs in a South West England Premiership Rugby Derby.
The weekend sees Chris Eubank Jr and Conor Benn enter the ring and the Formula 1 world travels to Singapore to round out a hugely exciting week of sport.
NFL: San Francisco 49ers v Los Angeles Rams
Monday 3rd October 0:15 AM (4th) GMT/5:15PM Local Time
Levi's Stadium, Santa Clara
The Los Angeles Rams travel to the San Francisco 49ers in a rematch of last season's NFC Championship game. The 49ers come off a defeat to the Denver Broncos and will be hoping to get back to winning ways at their home ground.
Official Website: NFL
Tickets: Ticketmaster
Fantasy: NFL Fantasy
Cricket: India v South Africa
Tuesday 4th October 1:30PM GMT/7:00PM Local Time
Holkar Cricket Stadium, Indore
The final match of the three match T20I series takes place at the Holkar Cricket Stadium and with India winning the first two matches, South Africa will be hoping to take some positives from the series in the lead up to the T20 World Cup.
Match Centre: ESPN Cricinfo
Statistics: ESPN Cricinfo
Videos: ICC Cricket
Wednesday 5th October 7:00PM GMT/8:00PM Local Time
Stamford Bridge, London
The two teams have only ever met twice before in Champions League football and the games have resulted in draws on both occasions. With Chelsea being under new management, they will be hoping to change history and take an important win.
Official Website: UEFA
Statistics: Sky Sports
News: Sports Illustrated
NFL: Denver Broncos v Indianapolis Colts
Thursday 6th October 0:15AM (7th) GMT/6:15PM Local Time
Empower Field at Mile High, Denver
The Indianapolis Colts have had a tough start to this season and will be hoping that a win against the Denver Broncos will be a chance to get their season back on track.
Official Website: NFL
Tickets: Ticketmaster
Statistics: ESPN
Friday 7th October 6:45PM GMT/7:45PM Local Time
Ashton Gate, Bristol
The two sides met in the previous week in the Premiership Rugby Cup and Exeter Chiefs came away victorious. Although the lineups will be very different, Exeter Chiefs will be hoping to replicate the win.
Official Website: Premiership Rugby
Videos: YouTube
Statistics: Premiership Rugby
Boxing: Chris Eubank Jr v Conor Benn
Saturday 8th October 9:00PM GMT/10:00PM Local Time
O2 Arena, London
**FOLLOWING THE ADVERSE ANALYTICAL FINDING FOR TRACE AMOUNTS OF A FERTILITY DRUG FOR CONOR BENN, THE DECISION HAS BEEN TAKEN TO POSTPONE THE FIGHT BETWEEN CHRIS EUBANK JR. AND CONOR BENN**
Chris Eubank Jr and Conor Benn enter the ring at the O2 Arena in London in a fight that has no titles on the line, but instead a focus on legacy as they replicate a fight that occurred between their fathers nearly four decades ago.
News: DAZN
Videos: Matchroom Boxing
News: British Boxing News
Sunday 9th October 5:00AM GMT/2:00PM Local Time
Suzuka Circuit, Suzuka
Following an incident packed race in Singapore, Max Verstappen will be looking to have a much more successful race in an attempt to claim his second World Championship.
Official Website: F1
News: F1
Videos: YouTube
Photo by: Exeter Chiefs
Written and information correct on 2nd October 2022 at 10pm GMT
Use the full Fixture Calendar website to explore all the world's sporting events.