This Week in Sport: 21st November − 27th November 2022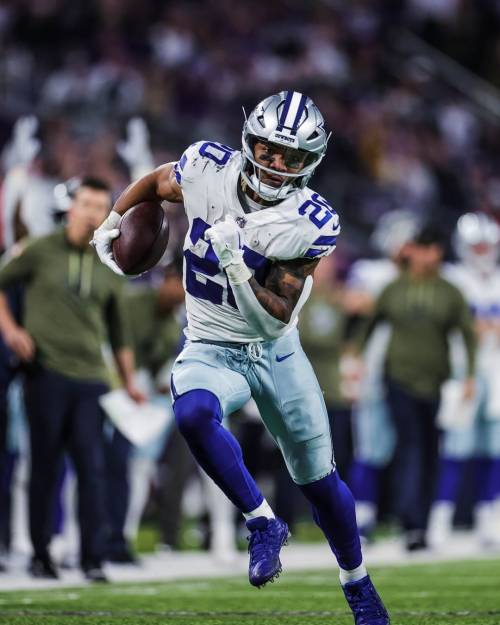 The last full week of November looks to provide sports fans with exciting action all around the globe. Monday sees the Arizona Cardinals against the San Francisco 49ers in Mexico City, followed by the Philadelphia 76ers against the Brooklyn Nets on Tuesday. On Wednesday, top seeds Croatia face 2nd seeds Spain in the quarterfinals of the Davis Cup and Thanksgiving Thursday sees the Dallas Cowboys take on the New York Giants.
The FIFA World Cup continues to host exciting games as we head into the weekend with England's second game in the group stages against the USA on Friday. Rugby Union fans will be excited about England versus South Africa at Twickenham on Saturday and the weekend is nicely rounded out with what is sure to be a closely fought battle between Spain and Germany on Sunday at the FIFA World Cup.
NFL: Arizona Cardinals v San Francisco 49ers
Monday 21st November 1:15AM (22nd) GMT/7:15PM Local Time
Estadio Azteca, Ciudad de México
The NFL is playing five international games this season, but this is the only one not in Europe. These two teams first met in Estadio Azteca back in 2005 where the Cardinals took a 31-14 win. The Cardinals will be hoping to replicate this performance and build on their much needed win from last weekend. The 49ers have spent their week in Colorado Springs acclimating to higher altitude whilst the Cardinals have stayed at their home facility. The 49ers are hoping that their big fan base in Mexico City will help them to their third consecutive win and their first win in Mexico City.
Official Website: NFL
Statistics: Pro Football Reference
Fantasy: Fantasy NFL
NBA: Philadelphia 76ers v Brooklyn Nets
Tuesday 22nd November 12:30AM (23rd) GMT/7:30PM Local Time
Wells Fargo Centre, Philadelphia
Out of the 4 encounters these two teams had in the 2021/2022 season, the Nets came away with 3 wins. The Nets have won their last 5 opening season games against the sixers, so for their first meeting of the new season, Philadelphia will want to make sure that this doesn't happen again.
Official Website: NBA
Tickets: Ticketmaster
Fantasy: NBA Fantasy
Wednesday 23rd November 3:00PM GMT/4:00PM Local Time
Jose María Martín Carpena Arena, Málaga
In the second match of the quarterfinals, top seeds Croatia will be keen to maintain form, and see off the hot competition from Spain. Although Spain are missing some of their big names, their results from their last 3 encounters will give them confidence to win a 4th consecutive match against Croatia. Marin Čilić and his Croatian teammates will be hoping that 2022 is the year that they can finally beat Spain to make it to the semifinals. The Davis Cup Finals will be held on Sunday 27th November.
Official Website: Davis Cup
Videos: Davis Cup
Podcast: The Tennis Podcast
NFL: Dallas Cowboys v New York Giants
Thursday 24th November 9:30PM GMT/ 3:30PM Local Time
AT&T Stadium, Arlington
For Thanksgiving, the Cowboys are heading back to their home stadium for one of the big rivalry games of the NFL. The two teams last met on September 26th when the Cowboys won 23-16. Having only lost 3 games so far this season, the Giants will want to ensure that the same thing doesn't happen again.
Official Website: NFL
Tickets: Ticketmaster
Fantasy: Fantasy NFL
Friday 25th November 7:00PM GMT/10:00PM Local Time
Al Bayt Stadium, Al Khor
Entering their second game of the group stages, England and USA will want to make sure they are putting their best foot forward. England are favourites to win Group B but USA have some talented players in their squad, such as Christian Pulisic and Brenden Aaronson, who have experience playing against their opponents in the English Premier League.
Official Website: FIFA World Cup
Statistics: FBRef
Video: TIFO Football
Saturday 26th November 5:30PM GMT/5:30PM Local Time
Twickenham Stadium, London
The final week of the Autumn Internationals sees Wales take on Australia at the Principality Stadium and England host South Africa at Twickenham. After their convincing win over Italy last weekend, South Africa, ranked number 4 in the world currently, will want to continue to assert their physical dominance on the game whereas England will want to take on the momentum from their final 10 minutes versus New Zealand.
News: BBC Sport
TV: Prime Video
Fantasy: Fantasy Rugby World
Sunday 27th November 7:00PM GMT/10:00PM Local Time
Al Bayt Stadium, Al Khor
Group E is one of the toughest groups in the group stages of the FIFA World Cup, with Germany and Spain having won 2 out of the last 3 World Cups. Bookies currently have Spain as the favourites in this game by a very small margin, so it's sure to be a gripping game.
Official Website: FIFA World Cup
Statistics: FBRef
Betting: bet365
Photo by: Dallas Cowboys
Written and information correct on 20th November 2022 at 10pm GMT
Use the full Fixture Calendar website to explore all the world's sporting events.