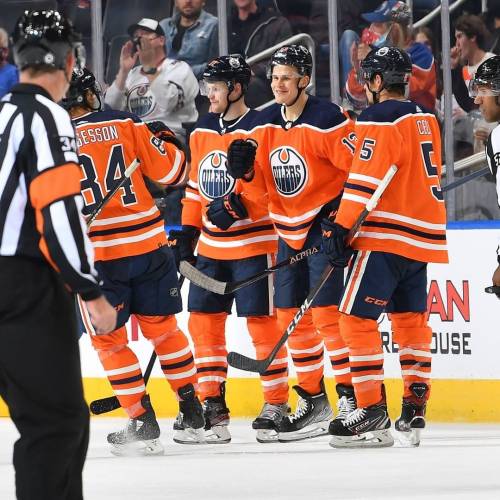 The penultimate week of October sets up to be another electrifying week of sport. On Monday the Tennessee Titans host the Buffalo Bills at the Nashville Nissan Stadium. The following day in the NBA, the season begins with the Milwaukee Bucks taking on the Brooklyn Nets. On Wednesday in Europe, Manchester United face Atalanta in the UEFA Champions League.
Thursday marks the start of the ZOZO Open, a PGA Tour event hosted by Narashimo Country Club in Japan. On Friday the Las Vegas Golden Knights take on the Edmonton Oilers in the NHL.
Australia go head-to-head with South Africa in the T20 World Cup on Saturday. While the final day of the week plays host to round 17 of the Formula 1 World Championship in Austin, Texas.
NFL: Tennessee Titans v Buffalo Bills
Monday 18th October 12:15AM (19th) GMT/7:15PM Local Time
Nissan Stadium, Nashville
With both teams leading their respective divisions this match up looks set to be closely fought. Can the Titans halt the Bills' 4 game winning streak?
Official site: NFL
News: ESPN
Podcast: Ross Tucker Football Podcast
Fantasy: NFL Fantasy
Viewing: Game Pass
Merchandise: NFL Shop
NBA: Milwaukee Bucks v Brooklyn Nets
Tuesday 19th October 11:30PM GMT/6:30PM Local Time
Fiserv Forum, Milwaukee
The Bucks will be hoping to start the season with a victory in front of their home fans as they also reveal their 2020/21 banner and receive their Championship rings, while the Brooklyn based franchise will be keen to kick-start their season with a win against the reigning champions.
Official site: NBA
Merchandise: NBA Store
Viewing: NBA TV
Podcast: The Ringer
Fantasy: Yahoo NBA Fantasy
Blog: Brew Hoop
Wednesday 20th October 7PM GMT/8PM Local Time
Old Trafford, Manchester
Wednesday's match will undoubtedly be a hard fought battle. Manchester United will be keen to capitalize on home advantage, but they face an in-form opponent in top of the group Atlanta.
Official site: UEFA
News: BBC Sport
Blog: The Busy Babe: SB Nation
Games: UEFA
Podcast: Official UEFA Champions League Podcast
Videos: YouTube
PGA Tour: ZOZO Championship
Thursday 21st October 12AM GMT/9AM Local Time
Inzai, Japan
This weeks' ZOZO Championship is the PGA Tour's first visit to Asia since 2019. Can Colin Morikawa and Rickie Fowler back up strong performances in Las Vegas last weekend, or will a different set of names be at the top of the leaderboard.
Official site: PGA Tour
Merchandise: PGA Tour Fan Shop
News: CBSS Sports
Fantasy: Fantasy Golf
Podcast: PGA Tour Podcasts
News: The Golf News Net
NHL: Vegas Golden Knights v Edmonton Oilers
Friday 22nd October 2AM (23rd) GMT/7PM Local Time
T-Mobile Arena, Las Vegas
Both teams will be eager to come away from this early season match-up with a win. The Oilers have won both of their early season games and will be looking to extend their winning streak, while the Knights will want to bounce back after their defeat to the LA Kings.
Viewing: NHL Live
News: NHL
Fantasy: NHL Fantasy
Merchandise: NHL Shop
Blog: Copper and Blue: SB Nation
Blog: Knights on Ice: SB Nation
Saturday 23rd October 10AM GMT/2PM Local Time
Sheikh Zayed Cricket Stadium, Abu Dhabi
Australia take on South Africa in the group stages of the T20 World Cup on Saturday. Both teams will want to start their World Cup Campaigns with a win.
Official Site: T20 World Cup
Stats: ESPN Cricinfo
Video: T20 World Cup
Fantasy: ICC T20 Fantasy
Blog: Keith Prowse
Podcast: BBC Test Match Special
Formula 1: United States Grand Prix
Sunday 24th October 7PM GMT/2PM Local Time
Circuit of the Americas, Austin
This weekend's US Grand Prix is shaping up to be another intriguing race. With the season starting to come to a close, every point counts in the title race. Can Hamilton claw back the ground he lost in Turkey?
Viewing: Formula 1 TV
News: Planet F1
Merchandise: Formula 1 Store
Statistics: Stats F1
Fantasy: F1 Fantasy
Blog: GP Blog
Photo by: Edmonton Oilers
Written and information correct on 18th October 2021 at 9AM GMT
Use the full Fixture Calendar website to explore all the world's sporting events.