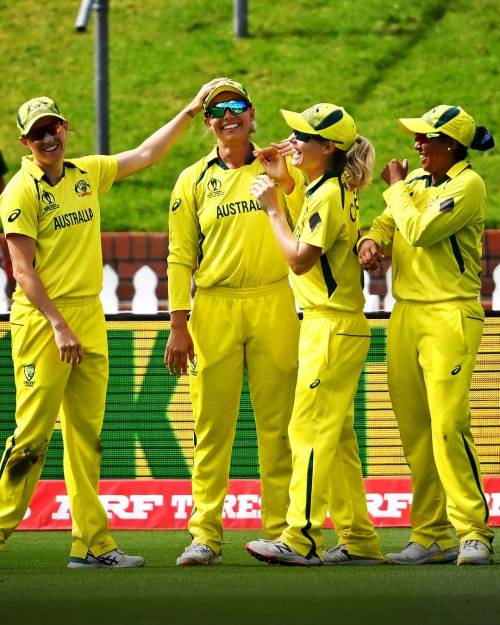 As we leave March behind and head into April, sports fans will once again be treated to a great week of sport. On Monday, two new IPL teams the Gujarat Titans and the Lucknow Super Giants go head-to-head in Mumbai. The following day, Portugal play host to North Macedonia in a crucial World Cup Qualifier. Wednesday sees the Golden State Warriors go up against the Phoenix Suns in the NBA.
On Thursday, in the NHL, the Minnesota Wild play host to the Pittsburgh Penguins at the Excel Energy Center. Fans have an exciting Super League game to look forward to on Friday, as the Huddersfield Giants go head-to-head with the Catalan Dragons.
The weekend is also an exciting prospect for sports fans. On Saturday, the first of the Miami Open Finals take place and on Sunday two teams will battle it out for the Women's Cricket World Cup title.
Monday 28th March 2PM GMT/7:30PM Local Time
Wankhede Stadium, Mumbai
After an exciting opening weekend of IPL action, the Gujarat Titans go up against the Lucknow Super Giants on Monday. Both teams are new to the tournament and will be keen to get their first IPL campaigns off to a good start.
Merchandise: Fancode Shop
News: Indian Premier League
News: Times of India
Videos: Indian Premier League
Statistics: ESPN Cricinfo
News: Cricket Times
Tuesday 29th March 6:45PM GMT/7:45PM Local Time
Estádio do Dragão, Porto
After their stunning 1-0 victory against Italy, which knocked the Euro 2021 Champions out of World Cup contention, North Macedonia will look to continue their run of form against Portugal. However, the Portuguese will look to their home crowd in Porto to help them in their attempts to secure a World Cup spot.
News: UEFA
Merchandise: UK Soccer Shop
News: Footy Light
Video: FIFA
News: Sports Mole
Statistics: ESPN
NBA: Golden State Warriors v Phoenix Suns
Wednesday 30th March 2AM (31st) GMT/7PM Local Time
Chase Center, San Francisco
With the Warriors and Suns sat 3rd and 1st in the NBA's Western Conference respectively, this is a matchup fans will not want to miss. Can the Suns continue their incredibly impressive 8 game winning streak, or will the Warriors take the win?
Official site: NBA
Merchandise: NBA Store
Viewing: NBA TV
Podcast: Open Floor: NBA Show
Blog: Golden State of Mind
Blog: Bright Side of the Sun
NHL: Minnesota Wild v Pittsburgh Penguins
Thursday 31th March 12AM (1st) GMT/7PM Local Time
Xcel Energy Center, Saint Paul
The Minnesota Wild play host to the Pittsburgh Penguins at the Xcel Energy Center on Thursday. Both teams will be desperate to win this game, as they vie for the top spot in their respective conferences. The Wild will be tough to beat having won their last 6 games.
Viewing: NHL Live
News: NHL
Fantasy: NHL Fantasy
Merchandise: NHL Shop
Blog: Hockey Wilderness
Blog: Pensburgh
Super League: Huddersfield Giants v Catalans Dragons
Friday 1st April 6:45PM GMT/7:45PM Local Time
Kirklees Stadium, Huddersfield
While we might still be early in the Super League season, this game between the Huddersfield Giants and the Catalan Dragons will be hotly anticipated by fans. After narrowly losing last year's Grand Final, the Dragons will be determined to come back strong this season.
Official Site: Super League
Fantasy: Fantasy Super League
Blog: Love Rugby League
Podcast: The Sideline Story
Merchandise: Huddersfield Giants
Merchandise: Catalans Dragons
Saturday 2nd April 5PM GMT/1PM Local Time
Hard Rock Stadium, Miami Gardens
Part of the ATP and WTA 1000 series, the Miami Open is one of the biggest events on the tennis calendar and the second of the Sunshine Double. Saturday sees the Women's Singles and Men's Doubles Finals take place at the Hard Rock Stadium, with some of the world's best players still in the draw it is anyone's guess who will lift the trophies on Saturday.
News: Tennis Now
Official Site: Miami Open
News: BBC Sport
Podcast: The Tennis Podcast
News: Tennis Connected
Blog: Love Tennis Blog
Sunday 3rd April 2AM GMT/2PM Local Time
Hagley Oval, Christchurch
Hosted by New Zealand, the Women's Cricket World Cup Final takes places at the Hagley Oval on Sunday. The hosts were knocked out earlier in the competition, however, spectators will undoubtely be treated to an exciting climax with Australia, the West Indies, South Africa and England still in the compeititon.
News: Cricbuzz
Merchandise: ICC Cricket Shop
Statistics: ESPN Cricinfo
News: The Sports Rush
Video: Cricket World Cup
News: BBC Sport
Photo by: Aussie Women's Cricket Team
Written and information correct on 27th March 2022 at 10pm GMT
Use the full Fixture Calendar website to explore all the world's sporting events.