Sporting Rivalries
The first in our brand new Sporting Rivalries Series sees us look back and assess some of the most deep-seated, competitive and tense rivalries in the world of sport.
First up, it's tennis. A game renowned for its unrelenting sportsmanship in the face of extreme competition but which doesn't prevent tennis from serving up some of the most enthralling rivalries in sporting history. Predominantly, a tennis rivalry involves two greats at the peak of their powers coming up against one another in a barrage of grand slam finals, resulting in some pulsating contests.
Chris Evert - Martina Navratilova (1973-1988)
Chris Evert and Martina Navratilova enjoyed over a decade of domination on the women's tennis circuit during the 70s and 80s. The fact that the pair met an unprecedented 80 times over the course of their careers truly sets the rivalry apart. Navratilova and Evert were two of the greatest players to ever grace the tennis court, so to have them both playing at their peak at the exact same time and meeting so frequently was a privilege for tennis fans of the 70s and 80s.
Evert and Navratilova were the poster girls of women's tennis, building on the legacy of Billie Jean King to single handedly carry the sport into the mainstream. Navratilova was powerful, with a formidably aggressive serve and volley game. Evert was athletic, with exquisite balance and speed. Long, relentless baseline rallies were a signature of the epic encounters between the pair.
The WTA rankings were introduced in 1975, and either Evert or Navratilova sat at the summit for all but 23 weeks during a 12 year spell of staggering supremacy. Both have 18 Grand Slam titles to their name (only three female players have won more). In Grand Slam finals, Navratilova came out on top, winning 10 of the 14 encounters between the pair. Navratilova also edged their head to head record, beating Evert 43 times, whilst Evert triumphed on 37 occasions. However, Evert was unquestionably supreme on clay, with Navratilova only beating her great rival 3 times in 16 years on her least-favoured surface.
It was a rivalry that benefited both players. Navratilova and Evert improved as a result of the other. Their rivalry spurred them on to be greater. In order to beat Evert, Navratilova assembled a team to work on her tactical and psychological approach to the game. Having a collection of experts working behind an athlete is a norm on the tennis circuit now, but Navratilova was well ahead of her time with her entourage. This approach resulted in Navratilova winning 13 consecutive matches against Evert between 1983-84.
The players had a unique relationship, winning two doubles titles together in 1975 and 1976. The rivalry was built on friendship, respect, and above all, their incredible talent on the tennis court.
Björn Borg - John McEnroe (1978-1981)
Such was their contrasting styles and temperaments, that the iconic Borg-McEnroe rivalry was branded "Fire and Ice". Swede Borg was cool and classy, whilst American McEnroe had a real on court temper, and was famed for his expletive-littered outbursts at the umpire. Borg was a baseline player with remarkable composure, whilst McEnroe thrived at the net thanks to his incredible anticipation.
The Borg-McEnroe rivalry is not about longevity; they two only met 14 times. It's about intensity. These 14 meetings happened across three short years, and four of their matches were in finals of Grand Slams. The pair met in the 1980 final of both Wimbledon and the US Open, delivering scintillating five setters on both occasions. Borg overcame McEnroe at the All England Club to secure his record fifth consecutive Wimbledon title, despite coming out second best in one of the most thrilling tie breakers of all time. McEnroe was victorious two months later at Flushing Meadows.
The pair repeated the feat the following year by making the Wimbledon and US Open finals, but this time McEnroe came out on top on both occasions. McEnroe's Wimbledon victory halted Borg's astounding 41 game winning streak at the All England Club. After losing the US Open final, Borg brought his glittering career to a premature end aged just 26.
Despite quitting the game abruptly, Borg retired with 11 Grand Slams to his name. McEnroe would go on to play until 1994, winning a total of seven. Although their record against each other was identical, with seven wins apiece, it was Borg and McEnroe's stark differences that made their rivalry so special.
Roger Federer - Rafael Nadal (2004-present)
Rafael Nadal's staggering Grand Slam haul of 19 is bettered only by Roger Federer's 20; both player's tallies would be considerably greater if it were not for the existence of the other. The pairs' dominance between 2005 and 2010 was unrivalled. Between 2005 and 2007, they won 11 consecutive Grand Slams. What could so easily have grown to be a bitter rivalry is nothing of the sort; the respect and genuine friendship between the pair is joyous.
Nadal is renowned as the "King of Clay", having won on his favoured surface at the French Open a record 12 times. Federer is at his best on the grass, and has eight Wimbledon titles to his name. Nadal famously won the 2008 Wimbledon final - a breathtaking five setter, regarded as the greatest tennis match in history - to end Federer's hopes of winning a record sixth consecutive title at the All England Club
The rivalry could have been shorter, with the pair being knocked off their perch by younger talent emerging on the circuit. However, the opposite has occurred. Nadal and Federer have somehow sustained a rivalry at the very top of tennis for over 15 years. Their 2019 meeting in the semi-final of Wimbledon was the 40th between the majestic pair.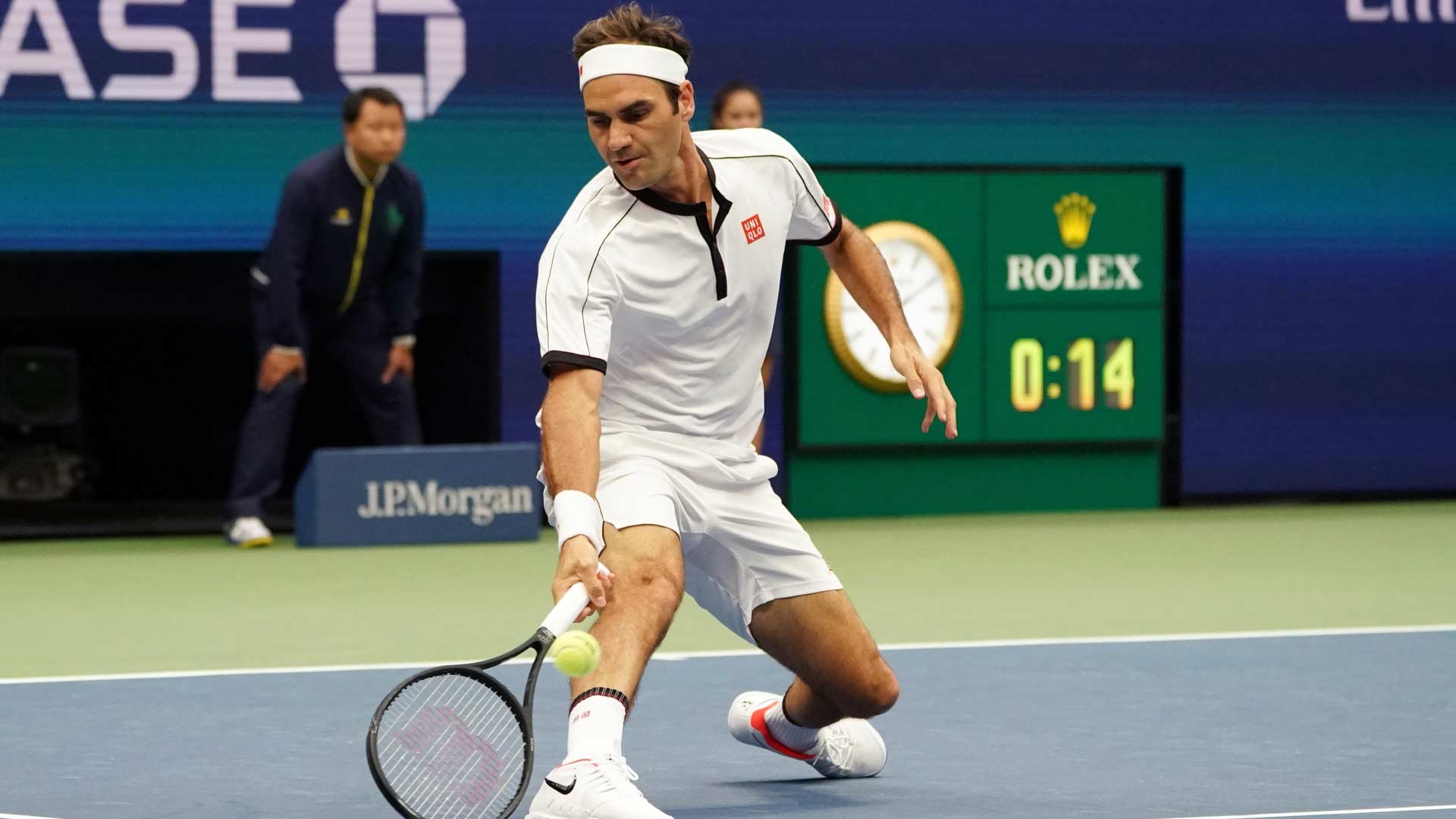 As Nadal and Federer have been ranked in the top three in the world for a considerable duration of their rivalry, the majority of their meetings have come when the stakes are highest. The pair have met in a record nine Grand Slam finals, with just three of their meetings happening before the quarter-final stage.
Both Nadal and Federer have widely contrasting playing styles, but both are just as terrific to watch. Nadal is all power and energy, with a relentless never say die attitude. Federer meanwhile is elegant and graceful, with everything looking completely effortless. Yet both are such gentlemen and so endearingly humble. Whoever said nice guys finish last should take a glance at the all time Grand Slam titles list.
Pete Sampras - Andre Agassi (1989-2001)
Prior to the extraordinary feats of Djokovic, Nadal and Federer, American Pete Sampras was the most decorated tennis player of all time, with 12 Grand Slam titles. Compatriot Andre Agassi clinched eight Grand Slams during the same period, as the pair dominated the 90s tennis scene.
Sampras was a classic, and supremely effective, serve and volleyer, whilst Agassi was more of a maverick, with his unconventional dress sense and flowing hair, who became renowned for his baseline groundstrokes.
Agassi and Sampras met 34 times in total, the latter edging the head to head record 20-14. But the big serving American particularly made it count when it mattered, beating Agassi in four of the five Grand Slam finals they contested. During the pair's purple patch at the close of the Millennium, Sampras was ranked number one for 286 weeks, and countryman Agassi sat atop the world rankings for 101 weeks.
It was fitting for these two great American athletes to round off their rivalry where it began: on home turf at the US Open. The pair met in a Grand Slam final for the first time at Flushing Meadows in 1990, with Sampras winning in straight sets. Fast forward 12 years, and the location and result were the same, as Sampras overcame Agassi in a frantic four sets to round off an incredible career and electric rivalry.
Steffi Graf - Monica Seles (1989-1999)
In 1987, Steffi Graf burst onto the tennis scene as a fresh-faced 18 year-old, beating the imperious Martina Navratilova in the French Open final. She achieved a Golden Slam the following year (winning all four Grand Slams, plus Olympic gold.) The German was most definitely picking up the Navratilova mantle.
You had to be pretty special to overcome Graf. But two years later, she was beaten at the scene of her maiden Grand Slam triumph by a 16-year-old. As predicted, this 16-year-old was very special. The spectacularly talented Monica Seles went on to win eight Grand Slams before she had even celebrated her 20th birthday. Between the Australian Open of 1991 and 1994, Graf and Seles won 13 consecutive Grand Slams. In that time, Graf had the better head to head record, but Seles had beaten Graf in three of their four Grand Slam finals meetings. The 1992 French Open final between the pair was a mesmerising 3 setter, Seles coming through 10-8 in the final set. Long, absorbing baseline rallies were the trademark of their transfixing encounters.
This had the makings of a rivalry that was going to rage for years to come, and had the potential to be more iconic than that of Navratilova and Evert.
However, in 1993, Seles was stabbed on court during a change of ends in Hamburg. Although Seles recovered and made a comeback two years later, she was never quite able to recapture that irresistible form from the early 90s. Seles managed to register one final epic Grand Slam win at the Australian Open, beating Graf in the quarter-finals en route to victory. However, this was the only occasion post that attack she managed to record a win against her great rival. Graf went on to amass a huge 22 Grand Slam titles, a total only surpassed by Serena Williams in the Open Era.
Seles and Graf only met 15 times, Graf getting the better of Seles during 10 of those matches. We shall always wonder what could have been from this rivalry, cut tragically short. If the duals they did engage in are anything to go by, it would have been spectacular.
Not Forgetting…
Further great tennis rivalries include the Steffi Graf - Martina Navratilova rivalry, only overshadowed by the rivalries the pair have formed with others. Serena Williams has enjoyed a fascinating sibling rivalry with her sister Venus, meeting in four consecutive Grand Slam finals between 2002 and 2003. Ivan Lendl and John McEnroe had a gripping rivalry between 1980 and 1992. The pinnacle of which was the 1984 French Open final with Lendl coming from two sets down to beat McEnroe is five sets.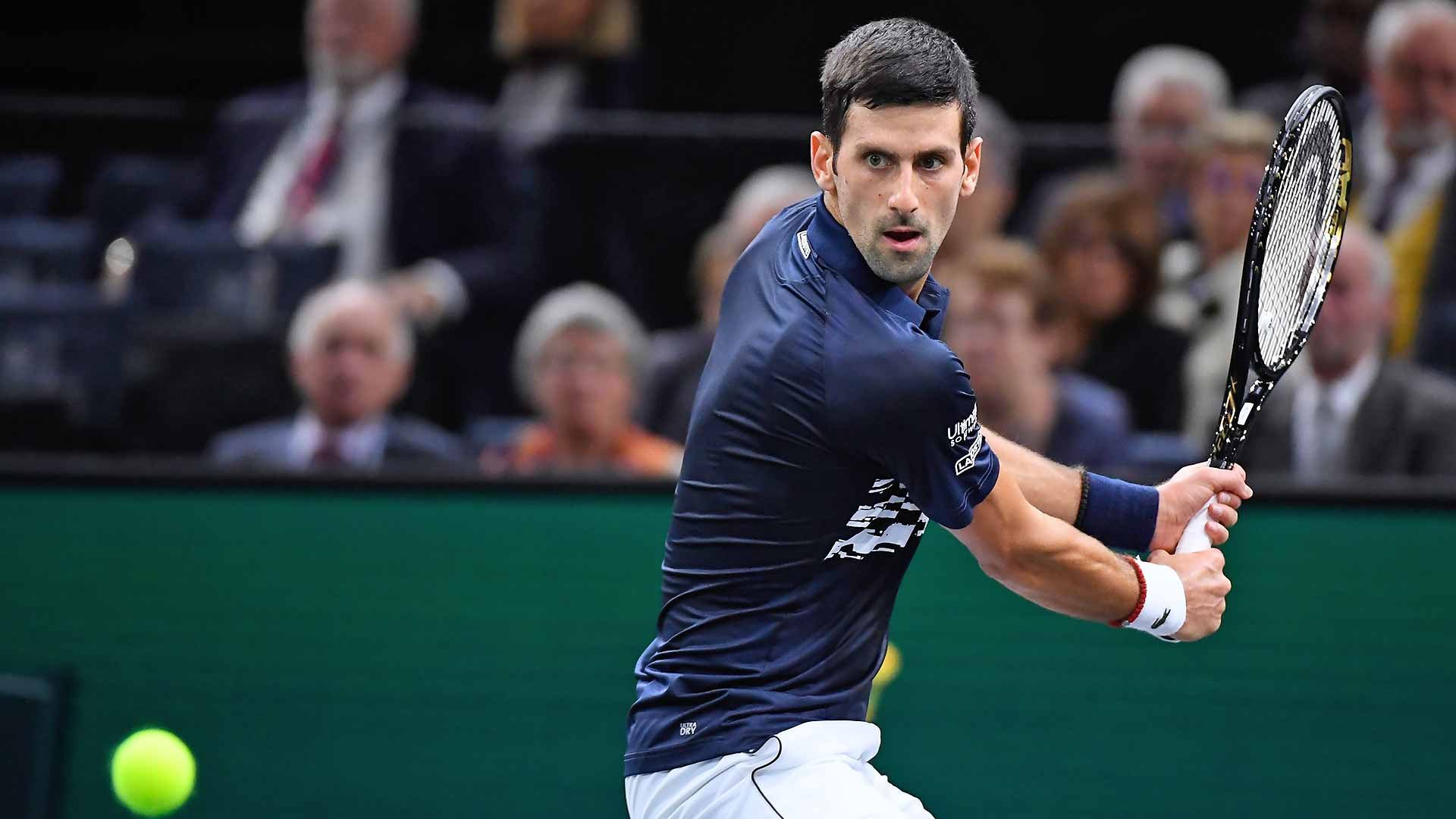 When talking about the greatest players of all time, Novak Djokovic is unquestionably right up there. One can scarcely imagine the dominance he would have enjoyed had it not been for the greatness of Nadal and Federer. Djokovic could yet still eclipse their Grand Slam haul and as a result, the Serb has enjoyed intense rivalries with both players.
Nadal and Djokovic first met in 2006, and have met more times than any one else in the open era. They were the first men to play each other in the final of all four Grand Slams. Their most memorable encounter was an epic five setter in the 2012 Australian Open final, with Djokovic eventually emerging victorious. When these two hit their stride, their matches always go the distance.
The Djokovic-Federer rivalry is a similarly tightly fought contest, and it is particularly interesting because of its unpredictability. Djokovic is the only man to have beaten Federer at all four Grand Slams, and similarly, Federer is the only person to beat Djokovic at all four majors. The surface does not seem to favour either individual. Djokovic overcame Federer in an all time classic Wimbledon final in 2019 to close in on his Grand Slam record. Both are such sublime athletes, floating so gracefully around the court, that any game between the pair is a joy to watch.
It is a testament to the sheer longevity, and quality of the Nadal-Federer rivalry that either rivalry Djokovic enjoys with both men is not considered the greatest rivalry of the era.
Tennis fans are so fortunate to witness the rivalries between these three greats continuing to rage.
To track all the tennis tournaments from across the globe, check out the Fixture Calendar.
Written in September 2019
Photos by ATP Tour, WTA Tennis