Olympic Sports
Welcome back to Fixture Calendar's series on lesser-known Olympic sports. As the Tokyo games approaches and excitement grows around the world, this article will look at some of the sports we haven't yet covered, some of which will be making their Olympic debut in the coming weeks, and all of which you should certainly consider watching at Tokyo 2020.
Diving has featured at each Olympics games since 1912, although the exact events have changed. Now, diving takes place from either a 3m springboard, which allows divers to "bounce" to generate extra height before their dive, or from the 10m platform, which does not flex. For both men and women, medals are on offer from both heights in both individual and synchronised (2 divers) events. Historically, the United States has been the most successful country at diving, with twice the number of medals as China who are second on the list. Divers are scored based upon four categories: starting position, takeoff, flight and entry into the water and the difficulty of the dive is factored in to produce the diver's final score. In each round divers complete multiple dives, and the scores are totalled to give the overall positions.
In the synchronised events, in addition to difficulty and execution, divers are also scored for the synchronisation of the pair. Chinese divers have dominated the Olympic diving events recently and won 7 out of the 8 golds on offer in Rio, so they will be expected to challenge in all categories against competitors from a variety of countries.
Artistic (Synchronised) Swimming will offer 2 separate golds at Tokyo in "Team" and "Duet" events. Both events will contain both a "free" routine (approx. 4 minutes long, but otherwise unconstrained) and a "technical" routine (containing 12 mandatory elements). Teams are scored by judges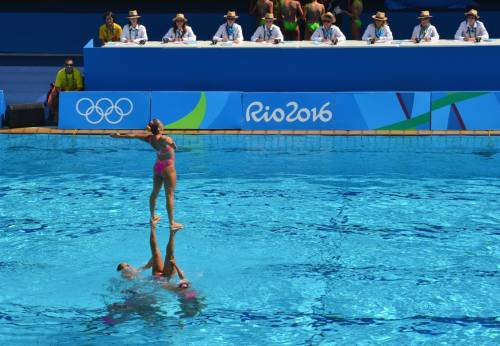 in both "artistic" and "technical" categories for each routine, and the scores for both routines are combined to determine the overall results. Artistic swimming is an impressive sport to watch, both physically (swimmers are not allowed to touch the sides or bottoms of the pool at any point during the routine) and artistically. Russia has dominated the sport's recent appearances at the Games, winning each of the last 12 gold medals.
Marathon Swimming is the only outdoor swimming event; 25 competitors swim a 10km open water course in separate men's and women's events. This sport is regarded as both a mental and physical test, often raced in challenging conditions. Dutch athletes won both Men's and Women's golds in Rio, but competition is expected to be tight this year.
Water Polo at the Tokyo games offers medals in both men's and women's events. After an initial group stage, final standings will be decided by a knockout competition. Teams consist of 14 players of which 7 are playing at any one time. This is a sport which requires not only tactical awareness in the heat of the moment, but also strength, stamina, and technique, and so it is both impressive and exciting to watch. The United States have dominated Women's Water Polo recently, winning 3 consecutive world championships in addition to their Rio 2016 gold, and they will be expected to defend their Olympic title.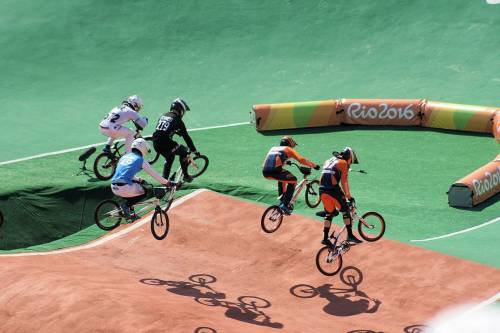 BMX Freestyle is one of 2 BMX events at Tokyo and is making its Olympics debut. Taking place within a park containing obstacles including ramps and jumps, riders perform 2 minute routines which are scored by judges in both seeding and finals rounds. Whilst the sport requires high levels of skill, it is nevertheless easy to understand and exciting to watch. Hannah Roberts (USA) has won the last 2 world championships in the women's event and at the age of only 19 will be favourite to win Olympic gold. Australia's World Champion Logan Martin will be looking to win gold in the men's event.
BMX Racing is the other BMX event at the Tokyo games. Riders head out from a gate atop a ramp at the start of a short, man-made course, before battling each other around the track to be the first to finish. The sport requires strength to defend yourself if you're squeezed out by other riders, fitness to ride the whole course at full speed, and technique to effectively handle the various obstacles around the course. Connor Fields (USA) will be looking to defend his men's gold medal, whilst Colombia's Mariana Pajón will be looking to win a third consecutive gold in this event, but this is a sport which punishes even the smallest mistakes, so everyone has a chance to win every race.
Mountain Biking is another cycling event away from the velodrome. This sport features at the Olympics with its "cross-country" event. Tokyo's course is expected to be exceptionally tough, which will be sure to reward the riders with the best technique, although they will still need to be incredibly fit. This event is an exciting watch with the opportunity for surprises at every turn and the weather having a significant effect on the unpredictability of the event. Recent medalists in this event have come from a variety of countries and many athletes have good medal chances.
Road Cycling is the final cycling discipline we will be looking at. Both male and female cyclists will compete in both time trial, and road race events. The time trial sees riders set off individually at short intervals and seek to set the fastest time over the 22km (women) and 44km (men) course. The road race is a mass start event, with all competitors starting at the same time, and the first to finish the 137km (women) and 234km (men) course wins!
The Tokyo courses are going to be mountainous, and this will give the lighter climbers an advantage over the more muscular sprinters whom Olympic courses typically favour. Additionally, with the events falling so close to the conclusion of the Tour de France, it is unclear if some of the usual favourites will be too fatigued to perform to their full potential, or whether they will even compete at all. Great Britain have selected a strong team for this event including Geraint Thomas, and Tao Geoghegan Hart, who both have Grand Tour victories to their names, but this event gives many riders the chance to medal.
Archery is one of the oldest Olympic sports, having made its first appearance in 1900, and having had both men's and women's events since 1904, although it did not feature between 1920 and 1972. Since archery's return to the Olympics, it has been dominated by South Korea whose athletes won every archery medal on offer in Rio. There are both individual and team events for both men and women. In both individual and team events, a seeding round is held, before a head-to-head single-elimination competition determines the final placings. South Korea are again expected to dominate, although a number of previous Olympic medalists will be returning and hoping to break the South Korean dominance. In Tokyo, the mixed team event will be making its Olympic debut and South Korea will be strong favourites to win the first edition of this event.
The Modern Pentathlon consists of 5 different events that are combined into one competition which was initially designed to represent the qualities necessary in a cavalry soldier. Accordingly, athletes compete in fencing (épée), riding (show jumping), and swimming (200m freestyle). Their performance in these events is converted to create a staggered start for the final portion: a combined cross-country (3.2km) and shooting (pistol) event. The first person to finish this race wins the gold. Hungary's Ádám Marosi won the men's event at the 2021 World Championships and will be looking to win Olympic gold this summer.
Canoe/Kayak Flatwater takes place on a lake. Kayakers sit in their boat with a double-bladed paddle, whilst canoeists kneel in an open boat with a single-bladed paddle. Stationary on the water, athletes wait for the starter's gun and then accelerate as quickly as they can to complete the course in the fastest time possible. There are a variety of medals on offer over varying distances and with up to 4 people per boat. This event requires both power and teamwork, and frequently produces close and exciting races.
Canoe/Kayak Slalom is contested on a white-water course. Competitors have to pass through a number of gates on the route, being penalised if they touch them. A few of the gates are "upstream gates" through which the paddler must go against the current. This sport requires great levels of fitness, strength and technique, as well as poise in the boat to flex under the gates, and awareness of the water and its effect on the boat. Whilst both canoes and kayaks are used for this event, there is only ever one athlete per boat. Joe Clarke (GBR) was not selected to defend his men's kayak title, so pressure will be high on his replacement, Bradley Forbes-Cryans, to medal.
Rowing is a sport with a long Olympic history, having debuted in 1900. During that time, the United States has been the most successful country, with 89 total medals. Rowing at Tokyo will be gender-balanced with the same 7 events for both men and women. Each nation is allowed one boat per event. Both rowing disciplines (scull and sweep) will feature in Tokyo. Sculling sees rowers control a pair of oars, whilst with sweeping, rowers control only one oar. Sculling events will be: single, double, quad, and lightweight doubles, whilst the sweeping events will be: coxless pairs, coxless fours and a coxed eight. Great Britain won the men's coxed eight at Rio, and will be hoping to defend that title, although a much-changed boat placed only 3rd at the 2019 World Championships behind Germany and the Netherlands.
Rugby 7s is the Olympic form of ruby. Games consist of two 7 minute halves, with 7 players aside making it exceptionally fast-paced, and just as high-scoring as traditional rugby union. At Tokyo, men's and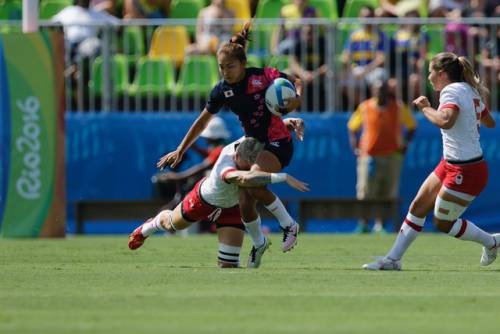 women's Rugby 7s competitions will take place over 3 days with 12 teams in each. After an initial group stage, there will be an 8-team knockout competition to decide the placings and the medals. Fiji beat Great Britain in the men's final at Rio, although Fiji lost to eventual winners New Zealand in the 2018 World Cup semi-finals. Australia won the women's event at Rio, although they similarly lost to the New Zealand side at the 2018 World Cup. This is an event which is guaranteed to be exciting to watch, and in which many countries have a good chance to medal.
Shooting has appeared at every modern Olympic games. In Tokyo, each of the 15 events will follow the same qualifier and then finals format. Air rifle and air pistol events will take place inside and are target-based events, whilst the shotgun event uses "clay pigeons" and takes place outside. The United States has been the most successful nation at shooting with 54 total golds, ahead of China with 22. The first medals of the Olympics will be awarded in the women's 10m air rifle competition in which Virginia Thrasher (USA) will be looking to defend the gold she won in Rio. The Tokyo games will also see three mixed team events take place for the first time. The natural favourites for these events will include Italy, who topped the shooting medal table in Rio and other nations with strong shooting pedigrees including the United States and China.
Skateboarding will be making its Olympics debut in Tokyo. For both men and women, there will be 2 events: park and street. With this being a new sport to the games, it is hard to predict who will handle the increased pressure and manage to medal. Japan's 2019 World Champion, Misugu Okamoto, will compete in the women's park event and is expected to medal. Similarly, America's Nyjah Huston will be carrying his country's medal hopes in the men's street event.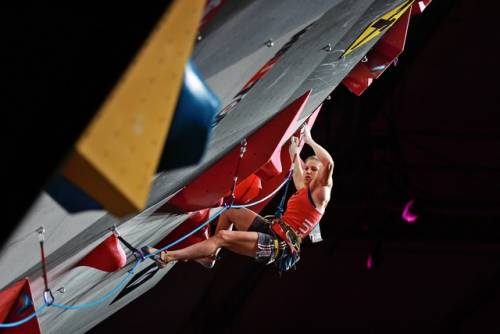 Sport Climbing is also debuting at the games. There will be one event for men and one for women. Each event will be a combination of 3 separate disciplines: speed (ascend a 15m wall as fast as possible), lead (6 minutes to get as high as possible on a 15m wall), and bouldering (ascend as many routes of a 4.5m wall as possible in 4 minutes). The athlete's position in each event will be combined to produce the overall standings. It is difficult to predict an overall winner because speed climbing is a very different discipline from lead and bouldering. Nevertheless, in the men's event we can expect Tomoa Narasaki (JPN) and Adam Ondra (CZE) to be at the sharp end. In the women's event, Janja Garnbret (SLO) who won the 2018 and 2019 combined World Championship golds will be favourite to win gold. This is an exciting sport where one slip can be the difference between gold and disappointment
Surfing will also be appearing for the first time at the games. Specific times are not set for the event, allowing organisers to take advantage of the best conditions available. 20 male and 20 female athletes will compete in this event. Multiple surfers are on the water at any one time and they will be scored in 5 categories for each wave they surf in a 30 minute period; their two best waves will count. The United States (most notably with Carissa Moore), Australia and Brazil (with Ítalo Ferreira) have perhaps the strongest hopes for a medal in these events, but the nature of the sport means outsiders can medal, and favourites can disappoint.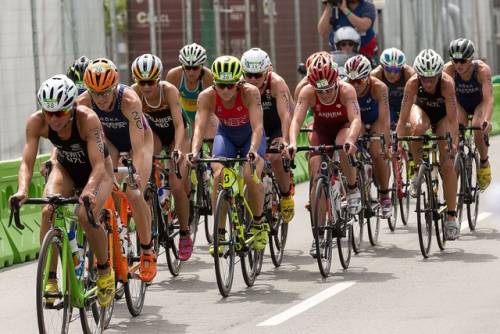 Triathlon has been an Olympic sport since Sydney 2000. Triathletes successively swim 1.5km, cycle 40km and run 10k. Alistair Brownlee won men's gold in both London and Rio games, but will not defend his title after injuries and a disqualification prevented him from qualifying for Tokyo. British hopes in the men's event will therefore rest on Alistair's brother Jonny Brownlee who won silver at Rio and 23 year-old Alex Yee. Neither Rio gold medallist Gwen Jorgensen (USA), nor Nicola Spirig Hug (SUI) will be defending their medals in the women's event, so athletes including 2020 World champion Georgia Taylor-Brown will be hoping to win on the biggest stage.
Weightlifting occurs in weight divisions, with separate events for men and women. Olympic weightlifting occurs in two rounds: the "snatch" (one lift with a wide grip) followed by the "clean and jerk" (two-part lift, with a narrow grip). Athletes get 3 attempts in each round, and their heaviest successful lift in each round counts to determine the medals and overall positions. Across the 14 weight divisions (half men, half women), a number of athletes will be hoping to defend their Rio title. Weightlifting is a sport in which fine margins matter, and Iran's Kianoush Rastami, having won silver in London and gold in Rio, did not qualify to defend his men's 85kg title.
This was the final part of our Olympic preview series, it is clear that all these sports are not only great to watch, but many also promise close competition for medals. Be sure to use Fixture Calendar to keep up to date with your favourite sports throughout the year!
Callum Farnden, July 2021
Photos by Rafael Brais, Jonas de Carvalho, David Merrett, Fernando Frazão, Simon Legner, Diego Baravelli