Olympic Sports
Welcome back to Fixture Calendar's Olympic Sports series. This week, we'll be looking at some of the lesser-known Combat sports that will feature at the Tokyo Games: Fencing, Judo, Karate, Taekwondo and Wrestling, how they work, the medals on offer and some of the notable competitors.
Fencing has featured at every modern Olympic games. In Tokyo, fencing will be divided into 3 different events: foil, épée, and sabre. The foil is a light weapon used for thrusting; in this event, points are scored for contact between the tip of the foil and the torso. This is the weapon most commonly used for fencing and has featured as an individual event at 26 of the 27 previous Olympics. Because the foil is light and maneuverable, it requires good defence and also provides offensive opportunities, making this event particularly exciting to watch.
In the épée, points are scored when the tip touches any part of the body. It is heavier and less flexible than the foil, and the rules permit double touches, meaning counterattacks are more common than in other disciplines. The sabre sees athletes try to hit any part of the body above the waist, and contact can be made with any part of the blade, not just the tip as in épée and foil. It is perhaps the fastest of all the Olympic fencing disciplines. Each fencing discipline has both individual and team events. Individual events take the form of a single elimination bracket. In the team event, teams of 3 athletes (plus 1 reserve) compete in a round robin against athletes from other teams to produce the overall standings and decide the medals.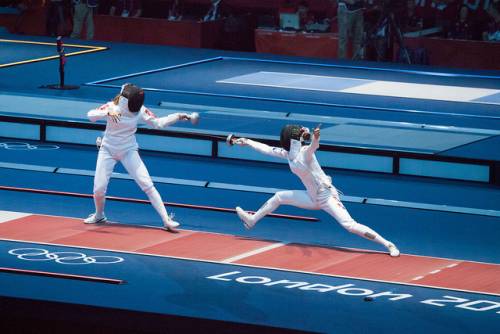 Italy and France have been the most successful countries in Olympic fencing, with over 100 medals each. Daniele Garozzo (ITA) was a surprise winner of Olympic gold in the men's foil in Rio and he will be looking to defend his title in Tokyo from competition including 2019 world champion Enzo Lefort (FRA) and 2016 Olympic silver medallist Alexander Massialas (USA). In the women's épée, Emese Szász-Kovács (HUN), now 38, will be looking to defend her Olympic gold medal from Rio. She will be competing in a talented field, including Nathalie Moellhausen who won Brazil's first individual épée world championship in 2019, Rio silver medallist Rossella Fiamingo (ITA) and China's Lin Sheng, who had to withdraw from the 2016 games due to injury but won silver at the 2019 World Championships. In the team events, Russia will be looking to defend their women's team sabre Gold from Rio in Tokyo, having won the 2019 World Championships. Similarly, France won gold at both the Rio Olympics and the 2019 World Championships in the men's team épée, and so will be hoping to defend their Olympic title.
Karate is making its first Olympic appearance at the Tokyo games. Two different Karate events will take place: Kumite (in 3 weight divisions for both men and women) and Kata. In Kumite, between 1 and 3 points are scored for punches and kicks to different parts of the opponent's body, and the match ends when one athlete has an 8 point lead, or the 3 minutes is up. The weight divisions used for kumite at the Olympics are different from those used at the World Championships, and this can make the medals harder to predict. This is an event in which no one country is expected to dominate, and across the weight categories there are strong medal contenders from France, Azerbaijan, Ukraine, Serbia, and China.
Kata is performed solo, and competitors perform a sequence of moves, where points are awarded by judges across a variety of categories to reward both technical and athletic performance. Spanish athletes are top of both the male and female world rankings. However, they are widely expected to face close competition from a number of other athletes, including the Japanese representatives. As karate is making what is likely to be its only Olympic appearance, athletes are sure to be extra hungry to win medals and write themselves into the history books.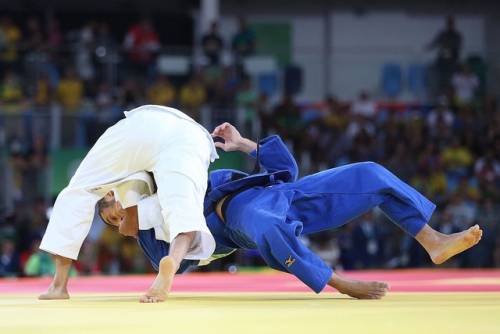 Judo will for the first time feature a mixed team event at the Tokyo games. Judo fights end when one judoka scores an "ippon" (one whole point), by scoring a throw or maintaining a pin, or the time (5 minutes for men; 4 for women) is up. Half and quarter points can also be earned, for less precise throws and shorter pins, which can be added together to produce a game-ending ippon. In the individual competition, both men and women will compete across 7 weight categories. In the men's heavyweight class, Teddy Riner (FRA) - the only judoka to ever win 10 world championships - will seek to become only the second judoka to win 3 consecutive Olympic gold medals. Whilst Judo is another sport which has not been dominated by any one country in recent years, Japan will be hoping their home athletes, including siblings Uta Abe (-52kg women) and Hifumi Abe (-66kg men), can bring home several medals.
The mixed team event will include 3 male (in -73kg, -90kg, and +90kg weight categories) and 3 female (-57kg, -70kg, +70kg) athletes per team. In a knockout competition, each team member will face off against their corresponding opponent, and whichever team wins the most individual bouts wins the match. In the case of a 3-3 tie, a deciding bout will occur in a randomly selected weight category. Teams will need multiple high-level judokas to have a good medal chance. In this event at the 2019 World Championships, Japan took home gold, although they can expect strong competition from nations including Russia, Brazil and Germany.
Taekwondo - a martial art which focuses on kicking - has featured at the Olympics since the Sydney Games in 2000. In that time, the sport has been dominated by South Korea (12 gold and 19 total medals), and China (7 gold and 10 total medals). In Tokyo, there will be 4 weight categories for both men and women. In the women's featherweight division, Jade Jones (GBR) will be looking to become the first athlete to win 3 Olympic taekwondo gold medals. In the men's heavyweight division, Abdoul Razak Issoufou will be hoping to win Niger's first ever Olympic gold medal having won Silver in Rio when he became his country's first Olympic gold medallist since 1972. Taekwondo is a sport which relies not only on athletic ability, but also quick reactions and tactical awareness; many countries have chances to win medals in this sport, so great competition and an exciting watch is guaranteed.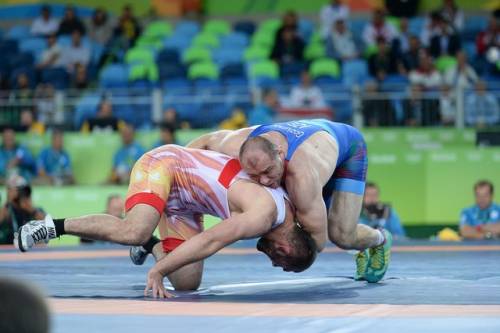 Wrestling at the Olympics takes place in two different categories: Freestyle (separate men's and women's events) and Greco-Roman (men only). Each event is contested within a 6 metre circle, and medals are awarded across 6 weight categories. In Freestyle, the entire body is a target. A wrestler wins if he manages to pin his opponent's shoulder blades to the mat for a whole second. If this does not occur within the two rounds of 3 minutes, the match is decided on points; points are scored for takedowns, escapes, reversals, and exposures, whilst they are docked for fouls, passivity and leaving the circle. The Japanese women won 4 out of the 6 gold medals available in Rio 2016 and their athletes, including Risako Kawai, who won the 2020 Asian Championships gold, will be looking to defend their titles. In the men's events, Iran's Hassan Yazdani will be hoping to win his second Olympic gold, having moved up a weight division since Rio 2016, and as the defending 86kg World Champion, he is a likely favourite for a medal. Russia's Abdulrashid Sadulaev has also moved up a weight division, having won Rio gold in the 86kg event. Now competing in the 97kg category, he will need to beat defending Olympic champion Kyle Snyder (USA) to win another Olympic medal.
In Greco-Roman, the legs are not a legal target and wrestlers may only attack - and attack with - their upper body. As in freestyle wrestling, a wrestler immediately wins if he manages to pin his opponent's shoulder blades for a whole second, and points are scored in the same manner. However, it is the first wrestler to win two rounds, rather than the total number of points which decides the winner. Mijaín López (CUB), now 38, will be competing at what looks set to be his final Olympic games. Having previously won two golds in the 120kg category and one in the 130kg category, he will be looking to go out on a high with a final gold in Tokyo. López will have to be at his best to beat Riza Kiyaalp (TUR), who won World Championship golds in this weight category in 2017 and 2019 (López competed at neither).
A wide variety of combat sports will be on display at the Tokyo games, and competition is sure to be hard-fought throughout. These sports all require athletic ability, stamina, and technique, and are great to watch. Be sure to use Fixture Calendar to follow your favourite sports throughout the year!
Callum Farnden, July 2021
Photos by Tom Page, Roberto Castro, Ilgar Jafarov